Tuesday, [1:16] PM
Dear Friend,
I'm doing a FREE mini-seminar/mastermind meeting very soon in warm and sunny Orlando, Florida.
I mentioned some of the details here a couple weeks ago. You should read that post so you know what's going on… and what you'll miss if you don't attend.
Here are the meeting details:
Date: Saturday, November 6, 2010
Location: To be announced only to registered and confirmed attendees
Now, listen up…
'cuz this is IMPORTANT!
Like I explained in my previous post about this meeting, this is completely FREE… no strings attached… no pitch fests.
Just LOTS of valuable content gleaned from my 15+ years as a direct response entrepreneur… AND… the numerous lessons learned at the feet of Gary Halbert.
And now I'm going to disclose something very personal about me you probably don't know… and I'd rather you NOT know…
I am a cheap bastard!
In spite of that, I'm paying for all the expenses of this meeting (and a few other little unannounced surprises) out of my own pocket.
So I can NOT accept a half-assed response like "Gee, I'll TRY to be there."
Nope.
I need a (gasp!)… COMMITMENT.
See, my expenses are based on the number of people attending… and I do NOT want to pay for your spot if you're not going to be there FOR SURE. (See "cheap bastard" comment above.)
So here's what you
need to do right NOW…
Click here to register for my Orlando mini-seminar/mastermind.
Now let's get something out in the open that's probably on your mind…
I understand you've been burned, deceived, ripped off and are EXTREMELY skeptical… so, again, I want to assure you there are no strings attached here.
This isn't some pretense to lock you in a room and subject you to those obnoxious day-long pitch fests all the goo-roos pull on their kool-aid drinking sycophants.
I respect you too much for that kind of B.S.
One more VERY important
detail I almost forgot…
I need to keep this event pretty small (again, see "cheap bastard" comment above)… so registration is first-come, first-served.
I'm probably cutting this off at 20 registered attendees… so if you want in, you better reserve your spot lickety-split.
Click here to register now.
All the best,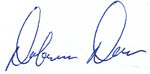 P.S. I have some very personal reasons I'm doing this event… and have such a sense of urgency about it.
I will NOT disclose those issues here on the blog… but it will be the very FIRST thing I share with you in Orlando.
My personal issues contain an extremely important and URGENT lesson for you that will be monumentally life-changing.
It is THE secret I've spent over 40 years of my life searching for high and low… and only recently discovered.
Chances are, you've spent your entire life feeling as if you're missing something you can't really define.
And like me, you've been searching high and low for it.
Well, I've discovered that "something"
you've been searching for!

Oh yeah… we're going to talk about MUCH more important stuff than just how to start an Internet business!
Now don't go getting your panties in a bind…
I'm not going to pitch you on Jesus, Mohamed, Buddha, L. Ron Hubbard or any other mystical, religious or spiritual solutions for what ails you. That's not my specialty.
The BIG secret I've discovered is MUCH more elegantly simple.
Big promises I'm making, huh?
Well, I'm probably the only guy with the gonads to back it up.
Meet me in Orlando and see for yourself.
Click here to reserve your spot before it fills up.