Thursday, [11:41] AM
Dear Friend,
Now that I've gotten through my direct mail teleseminar from the other night, I've finally had a chance to start catching up on a few things.
The first thing I want to fill you in on is my upcoming mini-seminar and mastermind meeting in Orlando.
Here are the meeting details:
Date: Saturday, November 6, 2010
Location: To be announced ONLY to registered and confirmed attendees
This event is all about your favorite subject…
You!
Yup… you're going to get a lot of personal attention from me. (That's one of the reasons I have to keep this event kinda small.)
And here's the very BEST way for me to serve you…
I'm going to do a "hot seat" with anybody who wants one.
What's a hot seat?, you ask.
Allow me to explain, my soon-to-be financially independent friend…
During a hot seat, you tell me about yourself, your business, your goals and your biggest marketing or business challenge. More than likely, whatever problems or challenges you're facing, it's something I've already tackled… numerous times.
Since I've already successfully navigated that minefield, I'm going to guide you through it.
On the rare chance I don't know how to help you, one of my other "go to guys" in attendance should be able to help.
Just a few minutes in the hot seat can spare you from years of struggle, frustration and trial & error… and help you make a lot more money… a lot faster.
Whatever distance you have to travel and whatever you have to pay for travel expenses… those few minutes in the hot seat will make it all worth while.
How can I be so sure about that?
Because I learned the secret of doing successful hot seats directly from the master himself, Gary Halbert.
Here's something else
interesting about hot seats…
In many cases you may not get your major breakthrough idea during YOUR hot seat. It may hit you out of the blue while you're listening to someone else's hot seat.
Just one idea I gleaned from a Halbert hot seat for a guy in the weight loss market allowed me to increase the sales of a little kitchen table business from about $2000 a month to eventually $90,000+ a month… in only seven months.
Are you starting to understand the power of hot seats?
If the ONLY thing I did was hot seats, this would still be the most important seminar you'll ever attend.
But there's more…
I'm going to share my most successful secrets and techniques for starting a "lifestyle" business and making a very respectable income… without having to work like a dog all hours of the day and night.
Let me be embarrassingly transparent with you…
I'm lazy!
But I'm AMBITIOUSLY lazy.
See, I'm willing to work hard for a short time to build something that will keep paying me well even when I scale back to only working a few hours a week.
And I'm one of only a handful of guys uniquely qualified to teach you exactly how to engineer that kind of income and lifestyle… on a shoestring budget… because that is how I've started ALL of my kitchen table businesses.
If you own a brick and mortar business, I haven't forgotten you either. You'll leave Orlando with an easy to follow, step-by-step plan to get more new customers, clients or patients within the next 60 days… than you've gotten all YEAR!
I've got a few other
surprises for you, too!
One little surprise I'm still working really hard to make happen is… you're going to get a VERY special free gift.
And this gift is the most profitable and jealously guarded secret of the most successful multi-millionaire direct response marketers in the entire world.
Just this ONE somewhat expensive little surprise will put you head and shoulders above all your competitors… and literally GUARANTEE your long-term success in Internet marketing and direct response.
(I'm still working on getting my hands on this little surprise for you… but I'm about 70% sure I can pull it off in time for the event.)
But wait, there's more…
If you're one of the lucky few to get in on this meeting, I'm going to reveal some very high level hard core secrets revealed to me in confidence by my mentor, the Prince of Print, Gary Halbert.
I'm probably the only guy alive who can impart these high-level secrets… because I'm one of the very few guys who knows them… AND is willing to take the heat that comes with revealing them.
Not even ONE of all those big shot gurus worshipped by the IM fan boys knows these secrets. (It's quite apparent they're completely oblivious about it by observing how they market to you… and listening to what comes out of their mouths.)
But I simply can NOT share this advanced stuff with just anybody.
No, I can only share it with the big boys and girls who are truly ready for it.
So to make sure only mature, intelligent big boys and girls are in the room…
You gotta qualify!
Here's how to start the process…
Click here now to register.
Soon after I get your registration request, you'll hear from me by phone or e-mail to ask you a few quick questions.
Don't worry though… I'm a pretty nice guy in person. I only write like a tough guy. 🙂
Please don't feel bad if I don't think you're a good fit for this event. You'll still get a nice little consolation prize you can use to make a lot of money if you choose.
I just need to be absolutely sure the people in the room with me on November 6th are truly ready for this high-level stuff and are able to benefit from it.
After all, it would be pretty darn irresponsible to give the Ferrari keys to a 15-year-old just learning to drive.
Capiche?
OK, good.
By the way, forgive me for not mentioning it earlier but…
This event is completely FREE!
And it's not some kind of trick to lock you in the room and subject you to endless high pressure pitches for overpriced B.S. "Push Button Internet Riches!" nonsense.
Nope.
I wouldn't want somebody deceiving me like that… and I won't do it to you.
Remember something from years ago called the "Golden Rule"?
Call me old-fashioned but I still believe in that.
Look, there's a lot more you're going to discover on November 6th if you're able to grab a spot.
I'm talking lots of income-multiplying, life-transforming stuff.
But I'm running out of time today… so let me wrap this up.
If you've been following my blog for any length of time… and/or know of my reputation among the big time heavy hitter marketers… then I'm sure you realize the value of this event.
If you miss it, you may NEVER again get another chance to discover all my advanced marketing "gold nuggets."
Right now there are more people registered than I have space for in the meeting… so not everybody will qualify.
And this meeting is going to fill up fast. So get your registration request in ASAP.
If you're the type of person I think you are, we're going to have an awesome time in Orlando on November 6th.
Click here now to register.
All the best,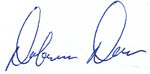 P.S. Still think there's some kind of catch, huh?
Wow! You're really skeptical, aren't you?
Well, here's a previous post explaining the "why" behind me doing this completely free.
And this post explains a few more important details.
Come on. Quit procrastinating and quit looking for "the catch".
There is none. And I stake my reputation on that.
Just click here and register before you miss out on a once in a lifetime opportunity.