Monday, [12:14] PM
Dear Friend,
Have you ever checked out 1shoppingcart.com?
It may not be the best solution for everybody… but it works well, has some very useful features and they have good customer service, too.
I have a few 1shop accounts I use for several different niche businesses.
Yesterday was a bit frustrating because 1shoppingcart was down all day. Customers were unable to place orders with merchants using 1shop… and merchants couldn't log into the system.
I wrote their tech support people yesterday about this and received this response this morning:
Dear Dan,

We understand that the problems affecting our system this weekend have affected your business. We feel that this is unacceptable and regret that we could not prevent this situation from occurring.

The problem we have had is not the result of an attack on our system.

At approximately [12:34]PM EST our Emergency Response Team began receiving alerts concerning performance problems on our core systems. At this time they immediately responded to the incident and began troubleshooting and formulating a plan to recover service as quickly as possible. Our Team executed this recovery plan in an effort to resolve the issues that were caused by a suspected major hardware failure within our core systems.

The recovery plan procedure took several hours to complete after which we began working through a test plan to ensure system stability. At approximately [11:32]PM EST our test plan was complete and the system was brought back online.

Pending a full in-depth analysis of this weekend's events some features will be temporarily unavailable within our email system. This includes Broadcasts, Autoresponders, order notifications as well as some other minor notifications sent via email by the system. We expect to have these features 100% restored by Monday, October 4th, 2010.

Please accept our sincerest apologies.

Regards,
Patrick
Technical Support
So… for 11 hours, nobody could order anything from either of my 3 different businesses that use 1shoppingcart.
Now Sunday is usually a slow day for sales (thank goodness it didn't happen on a weekday)… but the best I can figure, in one of these three businesses, this little 1shop glitch cost me at LEAST $1,500 in lost sales yesterday. Probably more because I had sent an e-mail promotion Sunday morning… and nobody could order from it.
I completely understand glitches outside of anybody's control like this happen occasionally… so I'm not mad at 1shoppingcart. Technology doesn't always work right.
Interesting timing for this little glitch though, considering the You Screwed Up… Now What? post I published just a couple days ago.
I think it will be interesting is to watch their response.
Since one of my accounts is one of their bigger players, spending several thousand a year in fees with them, I'm curious if the e-mail apology is their only customer service action.
Or are they going to offer some kind of discount?
Or maybe waive my fees for a month to help make up for that $1,500+ in lost sales I'll probably never recoup? (After all, any good salesman will tell you… if you don't close the deal while a prospect is in heat, they're probably gone forever.)
Either way, I'm not going to jump on the "bash 1shoppingcart" bandwagon.
I'm simply just going to watch their response with great interest.
Was anybody else affected by this 1shoppingcart glitch yesterday?
All the best,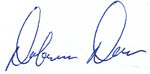 P.S. This is one of many reasons why marketers who rely ONLY on the Internet are screwed.  Especially with all the other viruses, attacks and "bugs" that can shut your business down in a heartbeat without you realizing it.
Lucikly, knowing what I know… I can send all my customers a specially formatted direct mail letter with a nice excuse to give them a sale and make even MORE fungolas than I would have, had the shopping cart been working all weekend.
I'll show you how I do this sort of thing on my free tele-seminar. Click here now to register your spot.