Wednesday, [10:45] AM
Dear Friend,
I don't really have many outward signs of success.
I live in a middle class neighborhood…
My uniform of the day is usually jeans, a t-shirt and gym shoes….
I don't belong to a country club, don't hang out in swanky night spots or go out to fancy restaurants.
My mom grew up dirt poor in Mississippi, many times going for days without anything to eat. One time she didn't even have any shoes and had to go around barefoot for over a month.
When I was a kid growing up, my mom, sister and I lived a lower middle class existence in Barberton, Ohio. I had no idea we were that far down on the socio-economic scale until I was much older.
When I got older I did what was expected from somebody of my low economic status… I set my expectations very low and got a dead end civil service job.
That's the kind of environment I grew up in. I learned about money by observing what my parents did and said.
That's probably the reason I've never really gone hog wild buying the trappings of success.
I guess I do have one kinda cool car. I bought it used. Enjoyed it for a while but now it's just a pain in the ass.
The mechanic just called with a $3,000+ estimate for some "minor repairs". I should have known better than to buy a luxury car.
Oh yeah… one other little "trapping of success"…
I bought a Rolex a few years ago.
I lusted after that watch for over 15 years. For me, it represented success. I was so excited when I first bought it. Now it never leaves the house. My $100 Citizen looks great and keeps better time than my $10,000 Rolex.
You see, I've made a lot of mistakes with money.
I seem to have the same problem as Gary Halbert… it's a lot easier to make it than KEEP it.
Here's how I finally figured out how to solve most of my money problems:
Read and internalize The Richest Man In Babylon and…
Follow the Doberman Dan #1 Rule of Money Management…
If You Can't Pay For It In Full…
Don't Buy It!
Call me crazy, but in my book, that includes your residence, too.
If there's a mortgage, note, lien or loan against it… it's not yours… and the REAL owner can take it away at any time.
Even if you pay on time month after month for 29 years and 11 months and 29 days… but don't make that last remaining day's payment of $33.33… the mortgage holder (the REAL owner) will put you in foreclosure and take your house back.
Trust your uncle DD… I knoweth of which I speaketh. I learned it the hard way.
The borrower is slave to the lender.
You can't be free if you're in debt.
So do whatever it takes to get out of debt. Then STAY out of debt with DD's #1 Rule of Money Management…
If You Can't Pay For It In Full…
Don't Buy It!
I know a few guys making $750,000 a year… and still dead broke.
Sure, they've got the new Mercedes, wifey drives a new Escalade and they live in a McMansion… but I always have to pay for lunch because they don't have the $40 to cover the check.
Seriously.
If these guys followed the DD rule, they would be living like I am… but would have a few million fungolas in the bank.
Instead, they have all the trappings of success (and the back-breaking burden of debt that comes with it)… and a bank balance of less than $4,000.
Following DD's #1 rule of money management means that if you have to drive a 10 year old clunker instead of that nice new car you can "afford" to make the payments on…  you drive the clunker.
I'll be honest with you… it's not always easy to do this. ESPECIALLY when you start making a few bucks. The temptation to show the world you're a success is a powerful trap.
Just be patient.
You'll enjoy buying the trinket 1,000 more when you pay for it in full and truly own it.
So learn from my mistakes. You'll not only make a lot of money… you'll KEEP a lot of money, too.
All the best,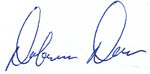 P.S. I'm going to shoot the first video for my YouTube 30-Day Challenge later this afternoon. Got any suggestions for me?