"Victory belongs to the most persevering."
-Napoleon Bonaparte
Sunday, [1:11] PM
Dear Friend,
I was a short skinny kid.
I got picked on a lot because of that.
I guess that's why I eventually got into bodybuilding. (I'll leave THAT to the shrinks to analyze.)
Anyhoo… back in junior high, a group of my friends were making fun of some kid. I can't even remember why or what they were teasing him about.
Having been the object of this type of cruelty numerous times in the past you'd think I'd have known better… but like a typical sheep, I joined in.
Even though I joined in late on the teasing, this kid picked ME out of the crowd to call out with the "fightin' words" of the day…
"Meet Me At The Water Tower After School!"
Of course, this got the proverbial response, "fight… fight… fight!", shouted in unison.
There were probably eight other guys making fun of this kid, but since I was the puniest, he picked ME out of the crowd as the one he was going to fight.
Smart kid, actually. He chose an opponent he could most likely whip.
But there was one very important lesson we were both about to learn…
It's Not The Size Of The Dog In The Fight,
It's The Size Of The FIGHT In The Dog!
Even though I wasn't "Doberman Dan" back then, (I was still just little Danny Gallapoo), apparently I already had some Doberman in me starting to come alive.
Keep in mind, this was the first REAL fight I had ever been in.
Because I was picked on a lot, I had become a very skilled communicator. I learned how to talk my way out of fights. I had to. I was a puny little guy, afraid of my own shadow.
But I couldn't talk my way out of this one.
I had been called out in front of all my friends and a bunch of cute girls. If I didn't show up at the water tower, they would all know I was a coward.
So against my better judgment, I was there waiting at the water tower after school.
My challenger showed up along with what looked like the entire student body.
He started the whole fracas with a punch that felt like a cannon ball hit me square in the face.
I'll NEVER forget that feeling.
It hurt a LOT worse than I had imagined.
But once the adrenaline kicked in, pain wasn't a problem.
Nobody had ever taught me how to fight or defend myself… but I figured ANY action was better than standing there like a lifeless rag doll taking a merciless beating.
So I unleashed everything I had…
Punches, kicks, chokes…
I think I even BIT this kid like a crazed rabid dog.
Did you ever see the movie "A Christmas Story"?
If you haven't, drop EVERYTHING you're doing this very instant and go rent that movie. It's REQUIRED viewing for all Doberman Dan subscribers.
Trust your Uncle DD… your life will be better for it.
I was like Ralphie in the scene where he finally stands up to the bully.
After putting up with years of being bullied, I unleashed a lifetime of rage and fury on this poor unsuspecting kid.
We both discovered a life-changing lesson that day…
He Picked A Fight With A WARRIOR!
If the school janitor hadn't have pulled me off that kid, I might have KILLED him.
Until that day, I had no idea I had that kind of fight in me.
It has come in pretty handy since.
Saved my life several times… literally.
And it's responsible for all the success I've experienced in this crazy world of entrepreneurship I've immersed myself in over the past 20 years.
Anyhoo… let's get back to U. L. Light Junior High School in Barberton, Ohio…
My challenger limped away like a dog with his tail tucked under his legs while I enjoyed a short-lived victory.
Why "short-lived"? This is what happened a couple days later…
After this kid had a few days to recover from his beating, he snuck up behind me at a vulnerable moment and sucker punched me… then ran away like a coward.
Enjoy Your Victories…
They Will Probably Be Short-Lived!
Just a couple days ago, I published this post about my victory over cancer.
While still celebrating my victory, that S.O.B. came back and sucker punched me!
I got a call from my sister informing me my favorite uncle is so eaten up with cancer, he only has a few days to live.
Hijo de puta! Malparido!
I cussed in Spanish so I don't get hate mail from all the whiny, easily offended "do nothings" who always feel it's their God-given duty to police any word choices they don't feel are appropriate. I'm just not up to dealing with those guys right now.
BTW, did ya ever notice the easily offended are never the people who actually accomplish anything. They're just the whiners, thumb-suckers, critics and cowards on the sidelines… watching the REAL warriors get dirty and bloody in the arena making things happen?
Where was I?
Oh yeah… that bastard cancer was so upset I defeated him, he snuck on me and sucker punched me.
(Yes, I know "snuck" isn't a real word. The correct word is "sneaked"… but nobody uses that in real day to day conversation. Can we get back to the story now?)
All this got me to thinking…
Most victories aren't permanent.
You can't take a hill, high five yourself and promptly lie down in the daisies to drink wine and retire.
Nope.
After you take that hill, you have to keep your weapon at the ready and your mind sharp, staying on the lookout for the enemy. He's bound to come back sooner or later.
At least that's how it's played out in my life.
The very minute the project you've invested every last cent of your life savings in and slaved over for years is successful, someone is going to knock you off.
The very second the results come in from the copy you've lived and breathed for the past 8 to 12 weeks… and you find out you've won the control… the marketing director is on the phone sealing the deal with another hired gun to beat your control.
So enjoy your victories… but stay vigilant.
There is always another battle waiting.
Even if all you want to do is just KEEP the hill you just took, you're going to have to fight.
That's the life of an entrepreneur.
The scars, black eyes, bruises, scraped knees, bloody knuckles, and occasional empty bank account…
It won't be easy.
But if you persevere… it will be worth more than you can possibly imagine.
I promise.
All the best,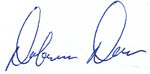 P.S. I just finished my first ever coaching program a few weeks ago.
It was one of the most rewarding experiences of my life.
I never thought I'd enjoy being a coach this much.
Many of my proteges made some life-changing breakthroughs.
And I learned a few things, too.
Being a coach is a LOT more work and emotional energy than I expected.
And I drastically UNDER-priced it.
If I ever do a 4 to 8-week program like that again, the investment will be at least $3,000 to $4,000.
But, if you're interested in working directly with me, having me reveal all my insider secrets and shortcuts to getting you on the fast track to financial and personal success… I've got some good news for you…
I've figured out a way we can work together…
without it costing you an arm and a leg!
I can't totally let the cat out of the bag yet… but this will be an unprecedented opportunity to get direct personal attention from me… including phone and e-mail access… for a mere pittance of my normal consulting and copywriting fees.
In fact, if you can afford cable TV… you can afford this.
Tentatively, I'm calling this brand new program Doberman Dan's Doghouse.
If you'd like to be one of the first to get all the details about it, click here to get on the Doberman Dan's Doghouse advance notice list.
Look, I respect you and consider you a friend. I value our relationship too much to abuse you with a never ending string of sales pitches.
If you sign up for this advance notice list, I'll simply let you know how to get all the details about this new program as soon as I'm ready to launch it.
That's all. No endless sales pitches.
I promise.
You're probably as tired of that crap as I am… so I won't do that to you.
Click here to be one of the first to discover all the details about this exciting new venture with me. You're not obligated to anything at all.
Thanks for reading my blog. I appreciate you.
Talk soon!