Dear Friend,
I've got some REALLY good stuff for you today.
I'm going to help you bypass years (maybe even DECADES) of study and frustration and "leapfrog" your way to writing copy like the masters.
By the way, if you're a musician this will probably be the big breakthrough you've been praying for. Yes, you really can improvise like the masters without studying boring music theory for years on end.
One of my favorite guitarists, Scott Henderson, takes the time to answer his fans' questions on his discussion board.
This question really got my wheels turning because it's the jealously guarded secret of the most successful improvisers in the world:
(Stick with me for a sec and you'll see how this applies to copywriting.)
Question: I would also like to ask about your approach to improvising over Giant Steps and Countdown, or any similar progressions. Specifically, how much of your ideas are worked out phrases, or variations thereof?

I have had trouble improvising with those pieces without using previously worked out patterns and such. My feeling is that if I had 50-100 worked out phrases that were interchangeable over the various permutations of the Coltrane matrix, then I could almost fake that I was improvising over it. I personally don't want to utilize that approach, but maybe that is just what most great improvisers are really doing over those types of progressions.

Scott's Answer: That's exactly what great improvisers are doing. True improvisation, defined as playing things we've never played before 100% of the time, especially at fast tempos, is pretty much a myth. All improvisers have their personal vocabulary of small licks which they re-arrange to create different ideas and phrases, just like we use words to create our ideas when we talk. Listen to Coltrane's solo on Giant Steps and you'll hear many small "words" repeated many times, but even though the same words are used on the alternate take, it's a totally different solo. Improvisation is just another language and the same concepts apply.
After I read that, I dug out some materials I got a few years ago from a guy who used to be an instructor at Musician's Institute in Hollywood, CA.
"Musical improvisation. Let's define what it's not. It is not the God-given ability to invent melodies from out of the sky. It does not come from a bolt of lightning, enabling one to be a monster soloist. It is not a divine gift, which only a few of us have because we are special. What then, is improvisation? It is a spontaneous reorganization of ideas previous learned."
Did you catch that?
"A Spontaneous Reorganization
Of Ideas Previous Learned"
So doesn't it make sense that the more "ideas previously learned" you have stored up in your melon, the more likely they are to spontaneously reorganize and come out at just the right time?
So how do you get these ideas into your noggin?
Well, if you're a musician, you transcribe and learn licks or motifs from your favorite players.
In other words, you copycat them.
How do you do it if you're a copywriter?
You Copycat The Masters!
Gary Halbert had me handwrite sales letters by the masters. He said it would imprint the cadence, phrasing, word choices and rhythm of successful copy into the recesses of my demented mind.
It wasn't fun to do.
In fact, it felt a lot like work… but it sure was worth it.
Here's the catch…
Be careful who you copy.
If I were you, I would stick to sales copy written by the masters, both dead and alive.
Proven stuff.
Multi-million dollar controls.
You can't go wrong with those.
In fact, I probably wouldn't study sales copy from somebody who has never written a direct mail control.
The copywriters who have written direct mail controls are the heavy hitters in the copywriting major leagues.
Just ignore all these other guys claiming to be "the best copywriter in the world." (There seems to be a plethora of these guys online.)
When someone has to tell you they're the "best copywriter in the world" or some other variant of an egotistical tirade like that… that's pretty much evidence they're just a minor league guy HOPING they can fool you into thinking they're a major leaguer.
Also, don't be too impressed with the copy that sold $1 million in 24 seconds during the guru's latest launch. The copy was NOT the reason for the launch's success. A simple "click here to buy" link probably would have accomplished the same thing.
Stick with studying the masters and you can't go wrong.
And don't worry about becoming a clone of your favorite master. It ain't gonna happen… even if you want it to.
Pieces of them will come out in your writing but it will be fused with your own individual personality, style and phrasing.
So even though you're learning and advancing your skills by being a copycat… originality will be the end result.
I gotta run so that's all for today. I gotta get back to transcribing some Scott Henderson licks.
All the best,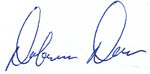 P.S. I share a LOT more in-depth copywriting secrets with the knights in my Marketing Camelot.
In fact, I believe I go deeper down the rabbit hole than any other copywriting teacher.
For example, in the recent past I've covered…
Mind control secrets of the CIA…
Black ops mass conditioning and control methods of the NGO (non gummint organization) masters…
Quantum physics "reality-bending" methods… employed by both the dark side and the good side… and how to sneak these into your copywriting for HUGE increases in conversions…
A Jungian "Red Book" revelation and how to use it to double, triple or even 10x your sales!
A jealously guarded technique of the 'ole skool' mail-order masters that gets orders from people who have already decided NOT to order! (This is completely off the radar of even the very best online marketers… because you had to come up in the pre-Internet age of mail-order marketing to discover this jealously guarded secret.)
And much, much more!
I'm tellin ya… this is stuff that most marketers will NEVER discover. Because you gotta be half crazy and darn near OBSESSED to go this deep down the deepest 'rabitt holes' to discover this esoteric knowledge.
Fortunately for you, you don't have to be that crazy. Because I, Sir Dan of Doberman am crazy enough and OBSESSED enough to go this deep FOR you.
As one of my knights, a forensic psychologist said…
For a serious intellectual you really are fun to read. You know the fancy theoretical bells and whistles of psychology AND . . . you know the nuts bolts and gears to make it mainstream, something the overrated Jung never achieved.
If you want to learn the secrets of the copywriting rockstars, CLICK HERE to claim your knighthood in the Marketing Camelot. today.
Pax vobiscum.