Podcast: Play in new window | Download (16.6MB) | Embed
Thursday, [10:18] AM
Dear Friend,
Last week I did a free teleseminar revealing how I leap-frogged over the "shameless whore" phase of freelance copywriting and jumped right into the high paying gigs.
My first official gig as a solo freelancer paid me equivalent to about $12,000 in today's rapidly declining dollar. (If things keep up, I'll have to adjust that to about $2 million in another few years!)
Anyhoo… if you made some excuse to miss it, you really did miss some good stuff. A lot of copywriters were slapped upside the noggin and had instantaneous paradigm shifts about this biz of putting pen to paper.
The ones who "got it" will…
Double, Triple or Quadruple
Their Income This Year!
But don't cry in your beer because you thought it was more important to catch the latest 30 Rock instead of being on my teleseminar. (I Tivo'd it. It was good, as usual… but my teleseminar was better, in my most humble, but accurate, opinion.)
Hey, you should know by now that DD's got your back. I recorded it for you.
Enjoy!
To hear your free MP3 click the play button below:
All the best,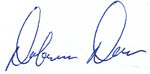 P.S. You're going to hear about my new protege program on the replay… but don't get your hopes up. It's already full.
And you REALLY missed out because it looks like I won't ever be offering this again.
See, after just preparing for the first official session starting next week, I've realized this is going to be a LOT more work than I anticipated… and I DRASTICALLY under-priced it.
These 11 proteges got the deal of a lifetime! Just one of their extra unannounced bonuses is worth more than the cost of admission.
So, sorry but you missed out on a truly once of a lifetime opportunity to work directly with me and get a LOT of personal attention.
Enjoy the replay anyway.