Friday, [2:57] AM
Dear Friend,
It's late and I can't sleep.
And counting sheep isn't helping. (Maybe I should try counting Dobermans instead, huh?)
See, I've been thinking about all the young copywriters I met at John Carlton's Action seminar.
A lot of these guys and gals are struggling. They're trapped in the "paying your dues" phase… or as John calls it… the "shameless whore" phase.
Have you ever been there?
You're stuck accepting crappy gigs you don't really want… with difficult clients who don't really "get" the value of what you do… for a mere pittance of what you should be earning.
You're scrambling for the meager scraps left over at the smorgasbord… after the "big dogs" have happily feasted on all the good stuff.
I'm Here To Tell You…
There's A Better Way!
You see, I never really had to pay my dues as a freelancer.
Instead, I used the leapfrog method… totally bypassing the shameless whore phase and jumping right into working with clients who pay the big bucks.
In fact, my first paid gig as a freelancer was $6,500. That's equal to about $12,000 in today's money.
And $12k ain't bad for the first time up to bat, is it?
Trust me… I didn't get paid that much as a beginning freelancer because I'm the "best copywriter in the world"… like a few delusional souls claim on their websites.
No, there's one very simple reason I was able to demand… and get… much higher fees than most rookie freelancers.
And I'm going to show how YOU can do it, too… because I'm revealing all my secrets in a FREE teleseminar entitled…
"How To Attract High Paying Freelance Gigs
And Make The BIG BUCKS As A Copywriter!"
After decades of staying under the radar, why am I revealing all my best secrets for making big money writing copy?
You see, I'm tired of seeing talented rookie copywriters suffering needlessly for years paying their dues, making a pittance and living hand to mouth.
I'm also tired of the newbies who try to "fake" their way into the bigger money gigs before they're ready. They're destroying their reputations, doing a HUGE disservice to their clients… and giving the rest of us copywriters a black eye.
Let me explain…
A lot of inexperienced copywriters think they can attract high paying clients by simply faking a successful veteran's posture and attitude.
These are the exact same guys who claim to be "the best copywriter in the world" on their websites and newsletters. They think it will work for them because it worked for Gary Halbert.
Frankly, I'm getting pretty tired of it… and it's starting to piss me off.
It worked for Halbert because he had the chops and experience to back it up.
The posers do not.
In fact, the only thing claiming you're the "best copywriter in the world" accomplishes is… it announces to all the real veteran players in this biz that you're nothing but a mediocre hack at best.
And frankly, it makes you look like an insecure, self-aggrandizing, chest-pounding arrogant ass.
The point of this little rant (besides chastising a couple people who truly deserve it) is…
You Can't Fake Your Way
To The High Paying Gigs.
And the truth be told… you're going to struggle for years in the "shameless whore" phase if you don't discover my secrets for getting through it as quickly as possible… or completely leapfrogging over it.
Once you put my secrets into practice, you'll never have to go begging for business. In fact, the high paying clients will seek YOU out.
You won't have to beg for scraps of leftover, gristly hamburger. You'll have an automatic client attraction system that brings you the "filet mignon" of freelance work.
Look… the bottom line is this:
If you want to make a sizable and predictable income as a copywriter, attract the best possible clients and get the highest paying jobs… you simply can't afford to miss this free teleseminar.
DATE & TIME: Thursday, February 11, 2010 at 8:00pm Eastern
FORMAT: Simulcast! (Attend via Phone or Webcast — it's your choice)
Click here now to reserve your spot in this free teleseminar.
As soon as you do that, I'll send the log-in details to you by e-mail.
I'm looking forward to seeing you on the call!
All the best,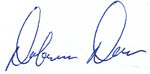 P.S. I'd like to give you a copy of my actual client prospecting letter. The one I've personally used to get some big money freelance gigs.
In fact, I recently mailed this letter to a handful of PWM's (Players With Money). Within just DAYS I had two competing heavy hitter marketers frantically scrambling to to hire me before the other guy did.
One of the prospects that recently called me in response to my letter is a really famous marketer… literally a household name here in the U.S.  This guy has made… and is still making… tens of MILLIONS per month with infomercials.
If you're on the teleseminar, I'm going to GIVE you a copy of my letter… absolutely FREE!
Feel free to shamelessly swipe it and use it to get some "big bucks" clients for yourself.
But the ONLY way you're gonna get a copy is to be on the call. So…
Click here now to reserve your spot in this free teleseminar.
See ya this Thursday!