Wednesday, [12:26] PM
Dear Friend,
I kinda freaked out at the doctor's office this morning.
I don't think their air conditioning was working very well because my eyeballs started to sweat… and in the heat of the moment I used some "colorful metaphors".
Yeah, the same kind of words that seem to get everybody's panties in a bind when I've occasionally used them here on the blog.
The nurses were pretty nice, caring and understanding… and didn't seem offended. But I immediately felt really bad afterward.
Still do.
Everybody has their limits… and this has been a bitch of a year.
I've only shared about 10% of it with you… and actually regretted that after the fact. You've got your own problems to deal with and I shouldn't burden you with mine.
Sorry about that.
Anyhoo… my most pressing issue this year turned out fine, like I told you about here.
It's the other half of the family this time… but she specifically asked me not to talk about it.
So I won't. I'll just say this…
The purpose of the appointment this morning was to get results from tests to find out if the surgeon who did her surgery a few weeks ago made a big whoopsey daisy.
It's inconclusive… but we certainly didn't get the results expected.
Now this surgeon is world famous… literally. He has a frickin' surgical technique named after him for crying out loud!
But let's be adults and live in reality…
NOBODY bats 1,000%!
And since we're all fallible human beings (except possibly Allan Holdsworth, my favorite guitarist… that guy HAS to be more than a mere mortal)… we're ALL going to screw up from time to time.
Successful entrepreneurs, honest and ethical service providers, world class copywriters… and God forbid, every so often, even world class surgeons don't get things 100% right.
It's called reality. Deal with it.
I'm not sure if you know this but I'm a big proponent of direct mail.
I've worked with a bunch of different lettershops (companies that print and do all the service to prepare and send direct mail for you) and it has been an invaluable learning experience.
Some lettershops were pretty good, some just plain incompetent… and others just outright dirty, stinking lying thieves.
But I found a good one four years ago and have been working with them ever since.
Wanna know why I've been working with this same lettershop the past four years?
Yes, they do a good job, they understand my business, my rep is nice and they have good prices.
But there are a lot of lettershops like that.
Here's why I haven't bothered looking around for a better deal…
It's How They Handle Their Mistakes!
My lettershop has only screwed up once in the four years I've been using them. They accidentally re-mailed the April issue of a newsletter in May instead of the May issue I sent them.
Here's what they did as soon as they discovered the error:
1. The rep took responsibility for the error (even though it really wasn't his fault) and apologized profusely…
2. They IMMEDIATELY mailed the May issue… the correct one… and didn't charge me for it…
3. They gave me an additional mailing to the same number of names (several thousand) of ANYTHING I wanted (another newsletter, sales letter… whatever) for absolutely NO charge.
The reason I found these guys in the first place was because of a screw-up from the previous lettershop I was using. They forgot to mail a 5,000 piece test mailing that was season-related and very time sensitive. It sat there completed yet unmailed for almost three months.
When there was no response after about 10 days, I just figured my piece bombed. But since ZERO response was so highly improbable, I started investigating… and that's when I found out what happened.
Here's how THEY handled it when I finally figured out the screw-up and brought it to their attention:
1. The owner didn't return any of my calls for four weeks…
2. He also ignored all e-mails for 4 weeks…
3. When I finally pulled a fast one and TRICKED him into taking my call, (I pulled a "Doctor Feingold" on him… an old Gary Halbert technique) his only response was that he would go ahead and mail the piece.
That was it!
No apology, no offer of a refund… no attempt whatsoever to at least TRY and make things right.
And mailing the piece they were SUPPOSED to mail three months earlier was completely futile. It was a season-related golf offer… and the season was long gone by then.
You know what's really sad?
It's been my experience from 15+ years in this direct response game that this schmuck's handling of his screw-up is the norm.
Sad, isn't it?
Now you see why I'm more than happy to do business with my current lettershop… and feel confident recommending them.
Look, we ALL screw up from time to time. But the true measure of a man or woman is how they handle their "whoopsy-daisies".
That's why I like to surround myself with "salt of the earth" people. I hold onto them like precious gems… because in some cases it has taken me over 15 years to find them.
My private "rolodex" of people and vendors like this is more valuable than gold… no doubt about it.
Hey, ya know what? I just realized I feel a little better.
Writing this blog post just saved me another $200 in shrink fees.
Thanks for listening… and giving me a chance to vent.
I gotta run. We'll talk again soon.
All the best,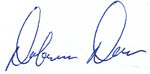 P.S. Speaking of direct mail, I'm doing a FREE teleseminar about using direct mail to DOUBLE sales for online marketers.
To register for this free event, click this link now:
http://dobermandan.com/dmcoaching/
"Kick Gluteus Bootyus-Maximus" copywriter, Ben Settle will be interviewing me about all my secrets for making money with direct mail.
Like all the teleseminars I've ever done for you, I'll be giving you actionable, immediately usable, profit-generating ideas… not just teasing you for 45 minutes and then hitting you up with a sales pitch for the REAL info.
No… I'll be delivering actual content.
Hey, I gotta bounce.
I hope to see you soon on on my FREE teleseminar.
Again, click the link below to reserve your spot and get all the details:
http://dobermandan.com/dmcoaching/
P.P.S. One more quick thing…
I've discovered that you can get pretty good at predicting the future by studying current trends AND understanding history.
If you're not currently using direct mail, don't know HOW to use it… and/or don't take the time to figure out how to make it work for you…
…based on current events, lessons from direct response history… and even some insider secrets that have been disclosed to me on the "down low" from my contacts in various looting "gummint" agencies…
…a lot of online businesses will NOT survive over the next two years if they continue to neglect offline media… ESPECIALLY direct mail.
If you own a business, are thinking of starting one, or handle marketing for clients… you really can't afford to miss this teleseminar.
And if you know any other business owners… online or traditional brick & mortar… you'll probably save them from a WORLD of heartache by passing along the info about this free teleseminar.
Click the link below to reserve your spot and get all the details: