I love it when I hear rookies talking about Robert Cialdini and his law of reciprocity.
You know that one, right?
From his book, "Influence: The Psychology of Persuasion"?
People who don't know any better treat it like marketing gospel.
They think they need to give away lots of stuff free to "build a relationship."
Then allegedly your prospect will feel a need to reciprocate by buying your stuff.
How about we see what Cialdini himself thinks about his "law" of reciprocity.
You can find this out for yourself if you'll simply inquire about hiring him to speak at one of your events.
First of all, he will NEVER talk to you. You'll only speak with an agent.
Secondly, it's $20,000 for a one-hour presentation.
Non-negotiable.
100% paid in advance.
You also must provide first class travel and at least 4-star hotel accommodations.
He will not mingle with you or your attendees before or after his speech.
In fact, he will only show up minutes before his scheduled time in a limo, which you will be required to provide.
He will leave immediately afterwards.
If you want to use his likeness to promote the event, that's an additional $5,000 licensing fee.
You will also be required to purchase a copy of his book for all attendees. But he will not be available for autographs.
Do you see any "reciprocity" in any of that?
I sure don't… and there's a very good reason why.
Because it's a shitty way of running a business. And it attracts the WORST possible customers.
And it's totally unnecessary… IF you know how to sell.
And that's exactly what I reveal in The Doberman Dan Letter.
I show you one of my most successful secrets for selling a TON of products… without the "law" of reciprocity… and even if you're a half-assed copywriter.
Because there's just ONE THING you need to get right… and you can make millions.
Even with mediocre copy.
And you're gonna get my entire step-by-step system for getting this "one thing" right… time after time.
Well, you'll get it IF you're a knight in my Marketing Camelot.
It would be great to "knight" you if you think you're up for it.
All the best,
Doberman Dan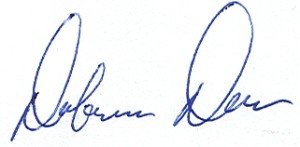 P.S. Ask ALL of the IM gurus (95% who are now out of business) how well that "law" of reciprocity thang worked out for them.
I don't know about you, but if I'm going to have to work… I sure as hell don't want to work for free.
I'm here to tell ya… there's a better way.
Pax vobiscum.