I've discovered some pretty amazing customer retention secrets.
It was out of necessity.
The supplement biz I started in 2004 was a revolving door. As fast as I got 'em in the door, they went out
almost as fast.
That meant little to no profit in my pocket.
It's about 10x's worse nowadays since customer acquisition costs have soared in just about every market.
So I had to figure out really fast how to get 'em to stick around.
And I did.
I eventually got my supplement auto-ship "stick rate" up to an average of 5 months… when the industry
average was less than 2 months.
I further refined my "stick program" when I started the Marketing Camelot.
And I have a stick rate UNHEARD OF in this niche.
It's 7 times better than the industry average… at a price point  3x's higher than most membership programs.
And my stick rate keeps climbing higher and higher each time I check it every 6 months.
It's kinda funny because most of my stick secrets seem to pass totally under the radar.
The savvy ones "get it" though… and swipe what I'm doing.
A couple of the coolest little secrets are two things I do after getting a new order.
One of these secrets is something I've only seen one other person do. The guy who taught it to me, Gary
Halbert.
The other secret is something I include in the fulfillment package. And I've never seen ANYBODY do
this.
It's a subtle little psychological thang. But the results have been amazing.
A smart marketer would be as observant as possible about my order fulfillment process and figure out how to adapt it to his own business.
Because it can be the difference between keeping your customers a LOT longer… and being a LOT more
profitable…
…or having a revolving door business that's a constant struggle and can't even feed you and your family.
Click here and you can observe this entire process for yourself…
All the best,
Doberman Dan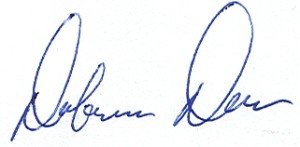 P.S. Yes, I use email, auto-responders and all that online stuff like everybody else.
But the BIG impact stuff… the secrets that get me unheard of stick rates and an enormous lifetime
customer value… are the things you DON'T see online.
The ONLY way to discover these is to become knighted into the Marketing Camelot.
And you can click here to do that right here… right now.
Pax vobiscum.