There's a "dark truth" about copywriting.
One that a lot of people seem to find unpalatable.
At least until they understand it.
So to avoid the negative reaction, most copywriting books, courses and teachers focus on the mechanics of copywriting.
But mastering the mechanics will NEVER give you the big conversions and home runs you desire.
Effective copywriting is about manipulating emotions.
To many, that just sounds… wrong.
We've been taught that manipulation is bad, right?
Ironically, you were taught that by a meticulously engineered system of highly charged emotional manipulation and intimidation… with the stated goal of turning you into a soldier/drone/slave who will serve your masters without ever questioning ANYTHING.
And after studying its 100-year track record, it's working EXCEPTIONALLY well.
But I digest. 🙂
Anyhoo… emotional manipulation is what the best copywriters do.
And just like any great power, you can use it for good or evil.
Manipulating someone's emotions to get him to act on something that would improve his or her life and his or her family's life is a GOOD thing, right?
If you sell something that provides value, improves lives and you have proof of that…
…and you're passionate about it because you've seen the good that can come from it…
…shouldn't you use every ethical means available to you to make a sale?
On the other hand, emotionally manipulating copy, combined with lies and deceit can be used to sell people on a fraud.
In that case, it's using a great power to harm.
You see, this is "lizard brain" stuff.
And it's uber powerful.
It's the stuff used by the most successful and wealthiest entrepreneurs, marketers and copywriters in the world.
Sadly, it's also the stuff used by the biggest conmen in the world.
Listen, we human beings aren't as sophisticated and advanced as we think we are.
We're basically cavemen and cavewomen who shaved, put on suits and moved into the suburbs. (Yes, cavewomen had beards, too. The women on the East German swim team from the 80's were direct descendants.)
You see, your lizard brain is the motivation behind EVERYTHING you do.
Lesser mortal marketers don't get this.
So they try to persuade, influence and sell using logic and appealing to a person's intellect.
God luck with THAT.
You'll wind up going broke in a New York minute.
If you want to live the good life and experience all the success, accolades and wealth you can amass by creating "home run" copy…
…you have to know these deep "lizard brain" motivators and how to use them in your copy.
(And yes, you CAN get wealthy writing copy… IF you know these secrets.)
Hey, what a coinkydink!
I'm revealing those EXACT secrets in the just-released issue of The Doberman Dan Letter.
It's something I'm convinced anybody can use to create winning copy. Even if you're a copywriting newbie.
'Cuz I'm giving you my sure-fire, step-by-step, fill-in-the-blanks formula for coming up with the #1 most important thing you absolutely, positively MUST have for your copy to connect with your prospect's deepest and most powerful emotions.
The subconscious primal lizard brain word pictures, symbols and emotions…
The ones that stimulate the neuro-hormonal changes that spur IMMEDIATE action.
In fact, they can't NOT spur a reaction. They're the neuro-hormonal reactions and internal programming designed for survival of the species.
(Yes, I realize "can't NOT" is a double negative. I MEANT to say that. Spelling Nazis who've never sold a damn thing in their entire lives LOVE to criticize people who, unlike them, actually make things happen.)
I'm tellin' ya… this is deep stuff.
It allows you to resonate with your market so strongly… you can create copy that triggers a FLOOD of sales…
2x… 3x… 5x… 10x… or even a HUNDRED TIMES better than copy written by someone not privy to these secrets.
I've never seen anybody systematize this process so that anybody could do it.
Until now.
Even better…
Once you understand how to use my system…
…even "half-assed" copy will produce EXTRAORDINARY results.
But I'm not sharing this with civilians.
I'm ONLY sharing this big ass copy success secret with the exceptional people who have chosen to become knights in my Marketing Camelot.
Are YOU exceptional?
Do YOU want to experience all the success, recognition and cold hard cash that can come from knowing how to wield this power?
Then click here to claim your knighthood TODAY…
As soon as you do that, I'll rush you the just-released issue of The Doberman Dan Letter revealing these breakthrough marketing secrets to harnessing the power of the "lizard brain."
All the best,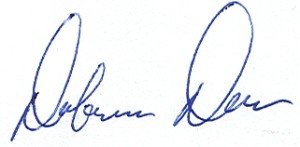 P.S. Listen… understanding how to create copy that speaks to your prospect's lizard brain is the master key to experiencing the big home runs that rake in MILLIONS.
THIS is how you turn your business into a financial fortress…
A business that will not only keep you and your family safe from any coming economic downturns… it will allow you to PROSPER.
If you want that for your future, click here to join me in the Marketing Camelot today.
Pax vobiscum.