Gotta love the music of the 90's.
Especially the insightful and heartfelt lyrics from Limp Bizkit.
They gave us a powerful marketing lesson in their song "Nookie."
The lesson?
Sex is a powerful motivator.
A damn near IRRESISTIBLE motivator, in fact.
For men at least.
If you haven't noticed, I'm of the masculine persuasion so I can't speak for the ladies.
But guys are HIGHLY motivated by sex.
Heck, to be honest, sex is probably the #1 motivator for almost everything we do.
You may THINK you're doing things for more money, more security, prestige, etc.
Nope.
You're doing all those things because it makes you a high value "alpha male".
Therefore you have a better chance of getting a "high value" female.
For a one night stand or a long term relationship.
Either way, you want to be able to have your pick of the "cream of the crop" females.
Listen, you may bristle at this… but this is down and dirty human nature, baby.
In fact, sex is such a powerful motivator it's used to sell darn near EVERYTHING.
Clothes, beer, perfume, cigarettes, potato chips…
Yeah… they use sex to sell frickin' potato chips!
It makes no logical sense. But it works like crazy.
You see, this is "lizard brain" stuff.
And no matter how sophisticated, educated or hoity toity you think you are, your lizard brain is the motivation behind EVERYTHING you do.
This is what lesser mortal marketers don't get.
They think they can persuade, influence and sell by presenting facts, using logic and appealing to a person's intellect.
THAT is marketing that will send you to the poor house.
If you want to swing for the fences and experience all the success, accolades and money you can amass by creating "home run" copy…
…you have to know these deep "lizard brain" motivators and how to use them in your copy.
And that's EXACTLY what I'm revealing in the just-released December issue of The Doberman Dan Letter.
You'll discover my sure-fire, fill-in-the-blanks formula for coming up with the PERFECT "big idea."
One that will resonate with your market so strongly… you'll experience a FLOOD of sales like you've never seen before.
Even better…
Once you understand how to use my system for coming up with the perfect big idea or "hook" for your marketing and copy…
…even "half assed" copy will produce EXTRAORDINARY results.
This is the kind of breakthrough stuff that will allow you to finally break out of the commonly accepted and restrictive "norm" of making money…
… and break free from the mental stranglehold that's been keeping you from earning the amount of money you could and SHOULD be earning.
It'll allow you to grow your business EXPONENTIALLY…
…and prosper more than you can currently imagine…regardless of the economy.
While others not privy to these secrets work harder and harder for less and less…
…with fear and anxiety as their constant companions…
…YOU will be getting everything you want… WITHOUT doing anything you don't like or don't want to do.
But I ONLY share these secrets with the knights in my Marketing Camelot.
Claim your knighthood TODAY and I'll rush you the December issue of The Doberman Dan Letter revealing these breakthrough marketing secrets to harnessing the power of the "lizard brain."
All the best,
Doberman Dan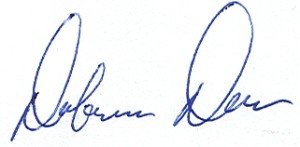 P.S. Listen… understanding how to create copy that speaks to your prospect's lizard brain is the master key to experiencing the big home runs that rake in MILLIONS.
THIS is how you turn your business into a financial fortress…
A business that will not only keep you and your family safe from any coming economic downturns… it will allow you to PROSPER.
If you want that for your future, click here to join me in the Marketing Camelot today.
Pax vobiscum.