Tuesday, [9:50] AM
Dear Friend,
I'm back home and relaxing after my first ever live event.
I think it went pretty well.
I keep thinking to myself, "I wonder if Gary Halbert would be proud?"
I'd like to think he would be. (But he'd probably call me a "shitweasel" for doing it 100% FREE… and also refusing to pitch anything.)
All the seminar experts told me to only expect a 50% turn out (or less) for a free event… so I over-booked and only rented a room that would comfortably hold about 60% of those registered.
Surprise, surprise…
98% showed up!
You could say it was an intimate environment. We were packed in like sardines.
Some people came from other countries or drove 16 hours straight to be there just to listen to lil' ole moi.
I guess, contrary to how I feel at times, I have NOT been wasting my time on DobermanDan.com. People ARE paying attention.
It felt really nice to see evidence of that in person.
I opened the show by revealing the Colombiana's real name… and a potentially life-saving lesson about Colombian women. Only one guy broke the Colombiana's rule. And now that I think about it… after the first break, he was sporting a black eye, claiming he "bumped into a wall."
He can't say he wasn't warned.
Aw, come on now! I'm just funnin' ya. The Colombiana was nice and sweet with everybody… even the guy who broke her rule.
After that, I revealed the REAL reason I planned the seminar… and that transitioned perfectly into my first (and most important) lesson of the day…
The Secret Of Happiness!
Pretty simple deal, that.
I don't know why it took me 40+ years to figure it out.
I think I saw a lot of light bulbs going on during my happiness lesson. Or at least I hope so.
After that I announced my first surprise special guest of the day, none other than Internet marketing pioneer and expert…
Terry Dean!
Terry lives close to me and we meet up for lunch every now and then. He never ceases to amaze me with his marketing knowledge and the results of all the testing he does in a whole bunch of different businesses and niches.
I have VERY few marketing "go to" guys in my Rolodex… and Terry is on that extremely short list.
As a favor to me, he freed up a few hours and made the drive down to Orlando.
A little secret about Terry Dean…
He HATES speaking at seminars!
I don't blame him. He worked his butt off for several years and engineered the ultimate laid back freedom lifestyle in sunny Florida. He doesn't have to do any "grunt work" like speaking at seminars ever again.
Heck, he doesn't even have to leave his house if he doesn't want to.
But he made an exception to his "no seminars" rule just for me… and the smart people who were there in Orlando.
Thank you, Terry. I really appreciate you being there.
Next, since we were limited on time, we launched into "hot seats."
That's where audience members come up front and tell us their most pressing business and/or marketing issues. Then we baffle them with our brilliance and solve their problem right then and there (hopefully!).
That was fun. It sure looked to me like every single brave soul who volunteered for a hot seat got a major breakthrough.
About midway through, our special Mr. X guest did his presentation…
How To Be FIRST in Google!
(I'm not sure if I have permission to reveal his true identity to people who weren't at the event. Until he gives his OK, I'll just refer to him as Mr. X.)
This guy is one of my most jealously guarded secrets. He is one of a handful of "go to" guys for not only my toughest marketing problems… but several other issues that affect freedom and finances.
EVERYBODY was blown away by what he revealed.
He showed us the A-to-Z blueprint to quickly and easily show up in the top spots on Google.
And even a technophobe like me can easily do this.
His presentation alone would have been worth a $1,000 admission.
By the way, what you saw is about .000001% of all the marketing techniques and secrets he has up his sleeve.
He also stuck around and helped me and Terry do the rest of the hot seats.
Thank you, Mr. X.
After that, more hot seats and when the big hand was on the 12 and the little hand was on the 5, the Colombiana passed out lovely parting gifts to everyone.
Everybody who could stick around went to dinner… and then we hung out imbibing in adult spirits in the hotel bar.
What's up with these crazy Canadians?
They both wanted to see me drunk.
Chris went to the expense and trouble of bringing me a variety of Canadian beers.
Now, if all you've ever experienced is American beer… then you've never tasted REAL beer. This stuff is AWESOME!
And David, the other guy from Canada, wouldn't allow me to pay for my own drinks.
Anyhoo… a big thanks to my two new Canadian friends for helping me kill a few more brain cells.
No Jerks!
For some reason I've attracted a lot of like minded thinkers… and everybody was so nice. Not a single jerk there… except me, of course.
Seriously.
Even the videographer I hired (sight unseen except his website) was really nice.
He was a guitarist, too… and back in the day played in a band with Peter Criss, the original drummer from KISS. He was also in Steppenwolf but had to back out of touring with them right before they hit it big because of family commitments.
Interesting guy.
And he's sitting on a a million dollar+ iPhone app. Just a HUGE market for this… so if you know anything about marketing iPhone apps, please let me know. I'll put you in contact with him so you can BOTH make a fortune.
Anyhoo… that's enough from me.
If you went to the time, effort and expense to see me in Orlando, then a great big…
Thank You!
And maybe… if they're kind enough to do so… a few would like to share their experiences in the comments box below.
All the best,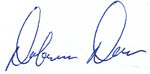 P.S. Would you like the audio recording of the entire seminar? Click here in my secret "marketing Junkies" archive.