Ya know I put butter in my coffee, right?
Well, you WOULD know about that little morning mental boosting secret…
…and a whole SLEW of other moneymaking and life changing secrets…
…IF you were a knight in the Marketing Camelot.
Anyhoo, I've been doing a variation of high fat coffee for decades.
I used to use heavy cream in my coffee. Learned that from the "Iron Guru", Vince Gironda, back in the early 80's.
He was a big proponent of a high saturated fat intake back when high fat wasn't cool.
So when I found Dave Asprey and saw he was endorsing buttered coffee, I immediately knew the value of it.
But it's a slippery path.
A gateway drug.
Soon, just butter in my coffee wasn't enough anymore.
I used butter and pure organic virgin coconut oil.
Then even THAT wasn't enough.
I added heavy whipping cream to the mix.
The "trio of doom"… butter, coconut oil and heavy cream.
Mmmmm…
At that point, I was insatiable.
I even added MCT (medium chain triglyceride) oil.
So the "trio of doom" became the "quartet of calamity."
For most mere mortals that would be a virtual orgasmic oral orgy.
But not me.
I was hooked. And I wanted MORE.
And it kept getting worse.
I started adding bacon grease…
…beef tallow…
…ice cream scoop-sized servings of lard…
…whale blubber…
…any and all saturated animal fats I could get my greasy little hands on.
Soon, even THAT wouldn't satisfy my lust for lard.
I knew I'd hit rock bottom when I woke up one morning, stumbled to the coffee pot and put an entire pig into my coffee cup.
(The pig loved it. Wallowed around in pure delight. I think he may have even defecated in my coffee. Gave it an interesting flavor though.)
Ha! Just having a little fun this morning.
But I DO drink coffee with butter, coconut oil and a splash of heavy whipping cream.
Why?
Because combined with certain dietary "hacks" and a special nutrient often referred to as "200 mg of Zen", this combination forces your brain into an elevated state known as the "alpha state."
It's the ideal state for squeezing the extra mental edge out of your brain.
It fine tunes your brain and nervous system for any kind of speed learning or speed reading…
…and practically FORCES your brain into the maximum creativity zone.
It's what I do when I need to come up with breakthrough marketing and copy ideas.
The ones that CRUSH long-standing controls and pull in millions.
And that's only ONE of the many things my knights in the Marketing Camelot have discovered from me.
In the current issue I'm also revealing some unusual and highly unique moneymaking stuff.
Things like…
The non-negotiable 4-step formula for success. (Almost everybody tries to make this work by avoiding step #2. And THAT'S why you're not where you want to be yet.)
The results of my ASK survey and the HUGE marketing breakthrough I discovered from it. (This may be the #1 thing you need to know for a HUGE sales surge if you're selling to online marketers.)
A unique and never before revealed method to determine the best possible traffic sources for your business. (It also includes a video demonstration of how the formula works and special spreadsheet that does all the calculations for you.)
It's not too late to get the October issue of The Doberman Dan Letter.
Join me TODAY and I'll have it included in your new knight kit.
But you can't dilly dally. This is your LAST CHANCE.
The November issue will be sent to the printer this week.
Once that issue is printed, you'll no longer be able to get the October issue. Unless you pay $500 to get all the back issues. (I don't sell individual back issues.)
Click here now and my squires will rush you the October issue of The Doberman Dan Letter…
…along with a few extra little unannounced surprises in your new knight welcome package.
I guarantee you'll be glad you joined us.
See ya at the Round Table meeting!
All the best,
Doberman Dan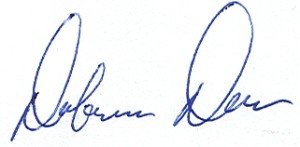 P.S. I'm also giving new knights two 30-minute consultations.
One-on-one.
Just the two of us.
With me applying all my 20 years direct marketing and copywriting experience to solve your most frustrating business and money problems.
This is a true, no B.S. $2,000 value. (My hourly consulting rate is $2,000… but you're getting an hour from me as a FREE bonus.)
Click here to find out about all the other benefits you get as a knight in the Marketing Camelot…
Pax vobiscum.