Monday, [11:12] AM
Dear Friend,
If you want a guaranteed audience all you need to do is start talking about how to get free traffic and low cost clicks.
That will draw thousands of rookies to you like flies to… well, you know what.
That's what all the rookie online marketers think they want. But that's how stupid marketers measure success… by how much free traffic and low cost clicks they're getting.
Dumb, dumb, dumb.
The experienced marketers know better.
I don't give a flying fart how much free traffic you're getting. It doesn't impress me one bit.
I don't care if you're getting thousands or even MILLIONS of people a day to your website from organic search on useless non-buying keywords… and you have a gazillion people on your freebie eZine list.
I hate to burst your bubble but that doesn't mean you're a successful marketer.
The only thing that matters is…
Your Conversions!
And when I say "conversions" I'm talking about converting your traffic into buyers.
Any idiot with a website can spend months doing grunt work to get free traffic and bribe people with freebies to opt-in to their list. (And many idiots do, BTW.)
The smart marketers know none of that stuff really matters. What really matters is converting your traffic into buyers.
See, in spite of what you've been told, you don't really have a traffic problem.
You have a CONVERSION problem.
If you're converting well you'll NEVER have a traffic problem… because with good conversions you can…
BUY as much traffic as you want!
Hell, other people will even buy traffic for you.
Don't get me wrong. I'm not saying don't work on your SEO. If that traffic is converting into buyers for you… go for it.
What I'm saying is… doing all kinds of grunt work to get a bunch of free traffic is NOT a measure of success.
How much free traffic you're getting doesn't mean squat. The only important metric is how much of your traffic is converting into buyers.
Don't waste months of your life like I initially did after coming online in 1996, doing grunt work to get free traffic that only generated a bunch of freebie-seeking cheap bastards.
No matter how much free traffic you're getting, if they ain't converting into buyers, it's time to reevaluate your traffic generation strategies.
All the best,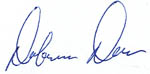 P.S. I've always been really successful converting traffic from Google Adwords… until earlier this year when I got my account suspended… without explanation.
After giving them almost a million bucks, that was kinda a kick in the teeth.
But have no fear…
I recently revealed how to get your Google Adwords account back for less than $50… WITHOUT being forced to jump through any hoops or kiss any butts.
And the REALLY exciting part:
It appears you don't have to make any changes to your website copy.
Hell, you can even drive Adwords traffic directly to a video sales letter… something that is supposed to be a major no-no.
After getting his Adwords account cancelled, one of my newsletter subscribers followed this plan and for the past 10 months has been buying 5-figures a month of Adwords traffic and sending it to video sales letters… without a hitch.
I revealed all the details a couple days ago to the knights and knightettes at my monthly Marketing Camelot round table meeting.
Being an entrepreneur is all about finding creative solutions to perplexing problems. And this Adwords problem is a doozy.
The creative solution I discovered is possibly the only option left for the hundreds of thousands of online marketers who woke up one morning to find they were suspended by the Google god.
Join me in the Marketing Camelot and you'll get access to the recording of our meeting where I revealed how to get your Adwords account back for $50 or less… with very little hassle.
I also revealed a creative "work-around" online supplement retailers can use to get around this new B.S. that requires you to open a high risk merchant account.
Use my technique and you can get a regular old merchant account that won't charge you higher fees and hold back 10% of your daily charges in reserve like the high risk merchant accounts do.
All these valuable marketing techniques and creative entrepreneurial secrets (and more) are waiting for you here.
See ya at the round table!