According to TED.com, there are more than 2,000 TED talks available for free online.
Yet, they still completely pack auditoriums at the following entrance fees:
Regular: $7,500
Donor: $15,000
Patron: $125,000
But don't think you can attend simply because you whip it out. (Not THAT, ya perv. The cash.)
Here's what it says on their website:
"Attendance at a TED conference is by application. If you'd like to come to TED, apply to attend. We read
every application, and actively seek out leading thinkers and doers across a wide range of fields."
So not only do you gotta have a big one (a BANK ACCOUNT! Judas H. Priest… get your mind outta the
gutter today!)…
…you also have to be one of the best at what you do and pass the snobby scrutiny of the TED gatekeepers.
So the first thing that the offspring of poor people from Barberton, Ohio want to know is…
…why would anybody pay $7,500 to $125,000 to attend an event that will eventually be posted online for free?
And THAT is the difference from being a part of the "in" crowd and always watching from the sidelines.
People who are part of the "in" crowd…
1. Have money…
2. Have made something of their lives by creating value.
In other words, he or she is a "player."
It's the exact same difference between the vast, nameless, faceless, average people in the crowd of "civilians"…
…and the elite few who have chosen themselves for knighthood in the Marketing Camelot.
The knights understand their own personal value.
And because of that, they understand the exponentially… ridiculously… and downright LUDICROUSLY high ROI that comes from investing in yourself.
The civilians?
They piss away what little disposable income they have on worthless stuff like cable TV and $150/month smartphone bills. (Probably the biggest reason their disposable income will be pathetically tiny for the remainder of their lives.)
The knights understand the concept of "you become like the people you associate with."
And they get a LOT of association with me.
The civilians?
They hang out with people going nowhere in life, just as broke… or more broke than they are.
Granted, a lot of folks don't want to become like me as far as my personality is concerned. (Can't say I blame 'em.) But I know VERY few folks who wouldn't want my income and lifestyle.
The civilians? They make excuses.
My knights? They make things happen.
Interestingly, the people who have chosen knighthood had the same damn excuses as the civilians…
"I can't afford it."
"I'm in debt." (For stupid stuff like consumer crap… or college tuition.)
"My wife won't let me."
And the #1 excuse… but NEVER spoken…
"I'm 'pissing-in-my-pants' scared of change."
Yes, back when they were civilians, my knights had all the same excuses.
YET… they had the balls to make the right decision anyway.
The civilians?
They choose to make excuses instead of make money.
Because there's one thing that NEVER changes about the civilians:
They want things to get better… but they don't want to change.
My knights?
They're just as scared of change. But they EMBRACE it… because they know it's the ONLY way things will ever get better for them.
I guess it all comes down to this:
You either want to continue in your life, as is… realizing things will NEVER get better… only worse.
OR… …you're finally ready to exterminate your excuses and make something HAPPEN with your life.
(I like the verb "exterminate." It implies that your excuses are like cockroaches. Actually they're WORSE, if you care to know.)
Wanna remain a civilian the rest of your life?
Continue on your current path.
Wanna raise yourself up to where you know you SHOULD be?
Click here to claim your knighthood…
All the best,
Doberman Dan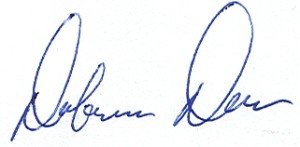 P.S. Isn't it FINALLY time to live the life you SHOULD be living?
Aren't you sick and tired of playing small?
Can you think of anything worse than lying on your deathbed and saying…
"I COULD have lived my dream… and shown my family and friends that I'm a winner… but I chose to make excuses instead."
Is THAT the legacy you want to leave?
Click here if YOU are one of the elite few who choose to leave the legacy you know you could and SHOULD.
Pax vobiscum.