Las Vegas, Nevada.
The lights are bright…
…a feeling of excitement hangs in the air.
A young couple, on their first trip to Las Vegas, walks into a beautiful casino… looking forward to learning and playing blackjack.
The first thing they see is this:
A player sitting at the blackjack table with thousands of dollars in one hundred dollar chips.
They watch and listen with fascination.
The player is betting five hundred dollars a hand.
Sometimes he wins. Sometimes he loses.
They study the player's method and playing style.
Until they finally completely "get it."
They know with that much money in front of him he MUST be an expert.
So they take their limited funds and sit down to play.
A short time later they lose everything.
After that they decide there must be something wrong with them.
After all, they copied an "expert." But it STILL led to failure.
If only they had talked with the casino manager. He could have told them the "expert" they copied is actually the "pizza king of Chicago."
He knows everything about the pizza business.
But he doesn't know jack squat about blackjack.
However… he has enough money to buy a lot of chips.
And appearances are deceiving.
You see, even a blind monkey will get dealt a winning hand from time to time.
This couple's mistake was to ASS-U-ME based on appearances.
Sadly, it happens all the time.
There are lots of people who give the APPEARANCE of success.
In reality, they're just the "pizza king of Chicago."
What they're doing has ZERO relevance to you.
Following and duplicating them will lead you to financial ruin.
Instead, I invite you to click here…
All the best,
Doberman Dan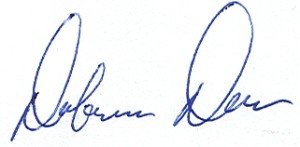 P.S. I've had some REALLY down times.
The worst was when I lost everything (except Donner, my Doberman) and had to live in my car.
It was the most humiliating time of my life.
Many days, suicide seemed like a sensible option.
Only a couple months later I paid cash for a new Cadillac and a Rolex Submariner watch.
And I was living a dream life that most people will NEVER have the opportunity to experience.
And I did it on only 5% of my income.
I'm not saying this to brag. Only inspire.
You see, I've had to pull myself up by my bootstraps… a lot.
The good news is that YOU don't need to endure the challenges I did.
Click here and I'll guide you to finding the fastest way to the success you desire.
Pax vobiscum.