I started reading "Effortless Mastery" again this weekend.
For about the seventh time.
And I guess I'll have to read it seven times more before I get it.
Or 70.
Or more likely…
I'm gonna have to keep reading it until I die.
Cuz I may NEVER totally get it.
"Effortless Mastery" was a book originally written for musicians. And boy oh boy was it ever needed. I've never seen more "screwed up in the head" people than musicians.
On one side we have the hacks with an ego the size of Texas who think they're the best player in the world.
On the other side we have the truly brilliant players who are always just one step away from suicide because they think they suck so bad.
The perfectionists who never allow themselves a moment of joy in creating music. Because they're too busy beating themselves up about their perceived lack of abilities.
I can tell ya this, my friend…
Life is completely and utterly miserable for the people in the "perfectionist" camp. I STILL have to escape it every day.
Sometimes every minute.
Because it continues to pull me back into its prison.
So imagine my surprise when Kenny Werner, the author of "Effortless Mastery" said this:
"How does one achieve that level of musicianship — of humanness? How does one evolve into a riveting presence so worthy of praise? Limited goals, such as trying to impress people, find security, play 'valid' jazz, and so on, block that goal. Surrender is the key, and the first thing to surrender is one of your most prized possessions: YOUR OBSESSIVE NEED TO SOUND GOOD! This is a paradox that most people can prove through their own experience."
In that moment I realized that's EXACTLY what I had done in my business life…
I had surrendered my obsessive need to "sound good."
For nine straight years, EVERY business I put my hand to failed.
No, it wasn't like they started working and later failed. None of them EVER started working.
Not one single business made a dime. Or even experienced ANY kind of success.
Nine long years… at least 3 businesses a year… not one single business EVER got off the ground.
So I stopped trying to "sound good" and just continued creating.
Perfectionism be damned.
(If you've read any of my "ready, fire, aim" promotions then you know I STILL do that quite often with my copy. And these daily emails.)
Listen, there are people receiving this very message who say they're an "Internet marketer"… or copywriter… or entrepreneur… or whatever they define themselves as…
…but they have never actually created and released anything.
Because of their obsessive need to "sound good."
Why?
Oh sure, we could blame perfectionism. But that's just a symptom. It's not the root cause.
The REAL problem is…
FEAR.
They've allowed it to paralyze them.
Which is pretty illogical when you stop and think of it.
After all, what they're allowing to keep them broke and stuck in a life of quiet desperation is a mere illusion they created in their own mind.
There really is nothing to fear.
I've got 30 years in this entrepreneur thang. Nine initial years of serial entrepreneurial failure… and now 21 years in direct response…
…and I'm here to tell you…
…NOTHING but good will come from starting that business you've been talking about for so long.
Did you hear me?
Nothing but GOOD will come from it.
Let's say the worst-case scenario happens:
You go broke, you lose everything and you're homeless.
And EVERYBODY abandons you. Including your family.
(Except your wonderful gift from God… your Doberman.)
And you and your dog have to live in your piece of shit Ford Taurus you bought for $1,500 and eat 99 cent cans of tuna.
I will repeat myself…
There are very few things in life I'm sure of anymore.
Except this:
Nothing but GOOD will come from it.
And I know. Because exactly what I just described happened to me.
And it was the best thing that ever happened to me in my entire life.
'Cuz a mere four months later… after becoming homeless and living in my car with Donner the Doberman…
I was making 6-figures a month.
But the money wasn't the REAL reward. It was just a scorecard.
The REAL reward was who I became in the process.
A dude the world tried to beat to death.
And damn near did.
But I got up.
And fought.
And discovered this:
There is nothing to fear.
So I gave up trying to "sound good" and just got on with the business of DOING.
And you know the rest of the story:
Now I'm rich and famous and everything I touch turns to gold.
Ummmm… how about noooo. (Spoken with my best Dr. Evil voice.)
Out of every 10 things I try, 7 of them crash and burn.
My track record is better these days. Twenty-one years ago when I discovered direct response, 98 or 99 out of every 100 things I tried crashed and burned.
Maybe you bought into the publicity and thought almost everything I do makes a million bucks.
If only.
I fail on a VERY regular basis.
When some of my projects crash and burn, the fiery disaster is pretty spectacular.
I often watch in wonder, enjoying the catastrophe and fireworks.
Hell… even ADMIRE it.
It's like getting to witness the demolition of a grand structure. Like the Empire State building.
And I rejoice.
Cuz I know what follows the biggest failures are the biggest successes.
Look, I'm no Tony Robbins.
I'm not trying to motivate you.
I've learned I can't motivate anybody but myself.
So I no longer try.
Today I'm just merely stating facts.
Facts I'm as sure of as I'm sure the sun will rise tomorrow…
Nothing but good will come from "surrendering your obsessive need to sound good."
All the best,
Doberman Dan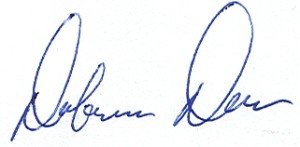 P.S. I guess I kinda left something out.
Something pretty important.
Surrendering your obsessive need to sound good isn't exactly easy.
Nor is celebrating your failures.
Believe me, I was NOT a happy person during my nine straight years of entrepreneurial failures. (That was a big part of the problem.)
And it's EXTREMELY difficult to go through this alone.
Truth be told… it's damn near IMPOSSIBLE to successfully start a business alone.
You're going to struggle a lot more than you have to…
… and wait a LOT longer to make money.
So why do that when there's no need to?
I've provided a way for you to get through the learning curve and get to the money making part a LOT faster.
All the details are waiting for you here…
Pax vobiscum.