That was the subject line of the email I just got yesterday from one of my knights, Sir Matt of Mason.
In his own words, here's what had Matt excited:
"Dan,
I literally JUST set down the December newsletter after reading it and immediately opened my email to write you this message to say…
HOLY GOLDMINE, BATMAN!
You knocked it out of the park this month!
The copy I'm going to write using what I learned from you in this month's newsletter is going to be phenomenal, thanks in large part to YOU.
Combining the 3 motivations — 2 negative, 1 positive — with the towards and away from technique…. WOW!
This is probably the best newsletter of yours I've seen so far, and I've been a knight for almost 2 years.
Here's a big THANK YOU for what you shared.
You rock!
With lots of knightly love,
Matt"
After supporting myself for 20 years with nothing but a yellow notepad, blue pen and the grey stuff between my ears… I've learned some pretty cool stuff that very few people know.
Stuff that makes a lot of money.
Stuff that I learned the hard way. By risking (and often LOSING) my own money. And going through a painfully long learning curve. Because I didn't have somebody in my life sharing the lessons like I share each month with my knights.
The Doberman Dan Letter reveals some big honkin' copywriting secrets.
Secrets that have allowed me to make millions… from even mediocre copy.
Because when you get the one thing right… you can make a lot of money even if you're a rookie copywriter.
I'm revealing my proven system for getting this one thing 100% right on the money.
If you think only certain special talented people can make millions writing copy, you couldn't be more mistaken.
I'm giving you the "paint by numbers" system for doing it… even if you're a rookie.
And no, it's NOT swiping.
You will NEVER get the big home runs you desire by swiping.
But you CAN experience massive success and big home runs with MY system.
Join me in the Marketing Camelot today and you'll get the latest issue of The Doberman Dan Letter rush shipped out to you in a big red, white and blue box…
…along with some other cool little surprises I think you'll be delighted with.
All the best,
Doberman Dan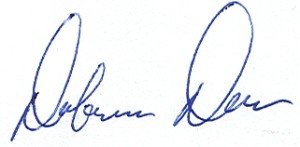 P.S. Wanna know something WAY cool?
Something EXTREMELY important and urgent?
Something that probably nobody in your life has ever told you?
Listen…
You deserve to have a totally kick-ass and prosperous life.
You really do.
Will you let me help you?
Click here now and we'll get started creating your prosperous and totally kick-ass life.
Cuz I believe in you.
Pax vobiscum.