I learned an incredibly painful lesson this week.
Gary Halbert tried to warn me about this. I just didn't get it at the time.
But I TOTALLY get it now.
Once you've chosen to be a leader, you no longer have the option of having any REAL relationships.
Allowing people to know the REAL you could hurt them.
Because if you let them know the real you, they'll see that you're a real human being.
Flawed and fallible just like everybody else.
And you certainly can't allow that.
They need you to be perfect.
They're not emotionally mature enough to handle the fact that you're an imperfect human being, just like them.
They need you to be perfect. And they'll be devastated if they find out you're not.
Unfortunately, last week, in a moment of extreme emotional desperation… when I was at one of the lowest points in my life and in need of understanding and empathy… I dropped my guard and let a few people see that I'm just another imperfect human being.
HUGE mistake.
And I'm afraid I've hurt someone I really care about.
You see, the curtain was pulled back and the wizard was exposed for what he really is… a scared shitless and hurting human being… just like everybody else.
I'll regret that the rest of my life.
Nobody wants to see that their "guru" is just flawed and fallible human being, do they?
I should have known better.
I actually thought maybe I could have a few REAL relationships.
Of course not. What the hell was I thinking?
I can't risk disappointing anyone.
I totally get it now.
I know my role.
I can NEVER have a real relationship.
Too much is expected of me.
I can't afford to disappoint anybody… therefore I can never let anyone get close to me.
I must be perfect. That's what everybody wants from me.
And to make sure they get what they need from me, I can never allow anybody get close enough to me to discover that I'm actually human.
That way I can never disappoint you.
God knows I never want to do that.
Even if that means I have to spend my life alone.
And die alone.
Just like my mentor.
It's the heaviest burden I've ever borne.
But… I can no longer run the risk of hurting someone by letting them see I'm human.
This leadership thang is a lonely gig. I hope you're ready for it.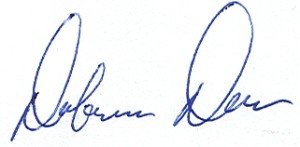 P.S. I've been injured a LOT because of bodybuilding.
Some pretty damn serious injuries, too.
They all slowed me down from reaching my goals… or stopped me entirely for a period of time.
Some of those injuries will plague me the rest of my life. (And I can feel each and every one every single morning.)
A dollar short and a day late… but I discovered I could have avoided almost ALL of those injuries.
And that would have gotten me to my goals a LOT faster.
And with a LOT less pain.
How?
Simple. By training with an experienced mentor.
I want to guide you in your business and help you avoid all those injuries… so you can progress a lot faster… and less painlessly.
Click here to let ME be your mentor…
Pax vobiscum.