Didja ever see the movie St. Vincent?
The one with Bill Murray?
I watched it a second time last night. (I admit… I'm a Bill Murray fan.)
Even though I've already seen it, the ol' eyeballs were sweating a little at the end.
(Cops and ex-cops don't cry. But our eyeballs do sweat from time to time.)
I really like the message in that movie.
And if you get it, you can use it to make an extra $100,000 or more this year… only working part-time.
I don't want to totally ruin the movie if you haven't seen it. But I want to give you a little synopsis.
Vincent (Bill Murray's character) sure ain't a saint.
Quite the opposite.
Most people think the guy's an ass. And a loser.
But Oliver, the little boy who becomes his new neighbor, is forced into a situation where he has to spend some time with Vincent every day.
So he gets the opportunity to get past Vincent's abrasive and "assholey" surface appearance.
And even though almost nobody else can see it, Oliver sees the good in Vincent.
And it changes Oliver's life.
Vincent's too. In fact it even SAVES Vincent's life.
Here's the thang: (Yes, I MEANT to spell it that way. That's how my mother from Mississippi pronounced it… so that must be how it's spelled.)
If you can do what Oliver did…
…or if you can train yourself to do what Oliver did…
…see the good in people…
…I'm convinced you can put an extra $100,000 (and probably more) in your pocket in 2016.
Only working part-time.
Even if you only have a really small list. (I made $205,000 part-time this year with a list of only 130 people.)
Or even no list at all.
And what a coinky-dink. I just spilled the beans on EXACTLY how to do it.
I revealed the entire plan A-to-Z to my knights in the Marketing Camelot.
It's all crammed into a brand spankin' new extra special issue of The Doberman Dan Letter.
Everything is revealed in the January 2016 issue being mailed to all my knights as we speak.
All the copy I used… the emails… my sales system that got a 100% conversion to a $10,000 sale… all the tools I use… EVERYTHING.
However, it's not too late for you to get a copy, too.
Simply click here and join me in the Marketing Camelot…
As soon as you do that, I'll have this extra special January 2016 issue mailed out to you right away…
…along with some other cool unannounced stuff that will help you make a lot of money in 2016.
What you're about to discover is one of the easiest and most fun ways of making money I've ever discovered.
And I think you're going to get pretty excited about it.
Click here before you miss out on the part-time 6-figure secrets I'm revealing.
All the best,
Doberman Dan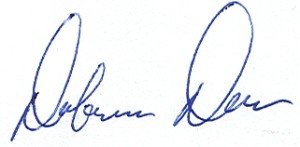 P.S. It's easy to see the good in some people.
Cuz it's easy to love the lovable.
But I gotta tell ya… it can be pretty hard to see the good in the unlovable.
People like Vincent.
But it's there. I promise you.
You just need to look a little harder.
And if you take the time to discover it, truly believe in people and show them the way… it can change their life.
AND make you a lot of money in the process.
I can't think of anything more rewarding to do with your life.
If you'd like to change lives, make a lot of money and get out of bed excited about life every morning…
…then click here to get my proven plan for making $100,000 a year (or more) changing lives.
Pax vobiscum.