Sunday, [4:47] PM
Dear Friend,
I just got home from the Ted Nicholas Ultimate Million Dollar Copywriting Bootcamp in Tampa, Florida.

Nobody can teach copywriting like "Uncle Ted." Even after doing it and teaching it all these years, he's still as enthusiastic as a rookie.
Now here's the part that sucks:
I've been battling a cold that I THOUGHT I had beaten. But after the first day (a whole 12 hours of teaching!) I felt so bad and had such a bad cough, I was forced to come home early.
I totally missed day 2 and am also going to miss his day 3 "How To Be A Successful Speaker" bonus session.
Awwwww nuts!
I guess I'll just have to catch it on video.
One little unexpected surprise…
There were quite a few DD.com subscribers there.
I didn't get time to hang with all of them, but I enjoyed chatting with Angel Suarez, an up and coming young copywriter… and Aaron Crocker, a top notch health and fitness copywriter.
And, of course, it's always a pleasure to brainstorm and break bread with Francis Ablola, one of my key Inner Circle coaching members.
Francis is one of the most sought-after copywriters in the real estate investing space.
He is in such demand, his "dance card" is always booked MONTHS in advance, and (because he's listening to me and starting his own projects) he now turns away BIG money copywriting gigs by the dozens.
Good seminar and good company… and a good time was had by all.
I guess word has spread about the recent launch of my just-released paper & ink newsletter, The Doberman Dan Letter… because I kept getting the following question from the rookies there:
"Why are you starting an OFFLINE newsletter
in an increasing online world?"
I'm glad you asked.
Here's why:
1. Any moron can publish a blog. (And, unfortunately, many morons do.)
2. Can you imagine pouring your heart and soul into creating your legacy… and since it's only a series of 1's and 0's… it can disappear or be deleted in a split second… for any variety of reasons… instigated by any number of evil people… and be lost FOREVER? (Can anybody say "Wikileaks"?)
3. It's a helluva lot harder to delete your legacy off the face of this earth if it has been distributed in paper and ink to several thousand raving fans all over the globe.
4. Don't you want your work to be valued, appreciated and referred to again and again? A print publication still accomplishes that. Online and e-mail… not so much.
(E-mail ESPECIALLY is not valued. In fact, e-mail — yes, even the ones you SUBSCRIBED to — is now mostly viewed as a nuisance whose only solution is the "delete" button.)
5. Numerous studies prove your reading rate is faster and comprehension is SIGNIFICANTLY improved when you read material in hard copy versus online.
6. There is a much bigger impact and psychological "thrill" when receiving a REAL (print) publication. E-mail used to have it back in the day… but not anymore. (See "nuisance" in #4 above.)
In fact, a recent direct mail study proved that receiving a hard copy letter via the U.S. Postal Service triggers certain pleasure hormones in the brain.
What did receiving e-mail trigger? The irresistible urge to immediately hit the "delete" button.
And here are a few personal reasons:
7. I wanted the discipline and deadlines of producing a high quality REAL publication every month. It's just too easy to blow off or delay writing a blog post. (ESPECIALLY after I discovered #1 through #6 above.)
8. Frankly, there are a lot of my secrets I don't want to reveal to every Tom, Dick and Harry in cyberspace. And I ESPECIALLY want to keep my BEST techniques and secrets away from the entitlement-attitude whiners… a mental disease which has spread like wildfire, thanks due in large part to the Internet.
9. I won't EVER make my most effective, profitable and hard-won moneymaking secrets available to be indexed by search engines… and the prying eyes of the various enemies of freedom, entrepreneurship and laissez faire capitalism. But I WILL freely reveal ALL of them to my offline newsletter subscribers.
And last but not least…
10. One of my favorite fiction authors, Harlan Ellison, says that any publication, to be valued and appreciated, MUST be released in a format exactly like the classic literature throughout history… which, even after hundreds of years, is STILL valued, studied, cherished, and appreciated.
Actually, I'm paraphrasing what he said. What he ACTUALLY said (when a blogger attempted to interview him) was THIS:
"A WHAT? A fucking BLOG? A blog isn't worth SHIT! Go write a REAL book for Chrissakes!"
Ya know something else?
I think my other favorite fiction author, John D. McDonald, if he were alive today, would agree with that.
All the best,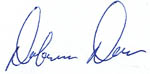 P.S. When you subscribe to my new offline newsletter, you'll not only get my best moneymaking secrets and techniques month after month… you'll also get 3 valuable gifts never before offered for sale ANYWHERE…
A Total Value Of $691.00
Delivered To Your Doorstep!
Click here to claim your 3 bonus gifts.
Look, the investment for my newsletter is CRIMINALLY cheap. Heck, I've even seen homeless guys spend 3 times as much on their daily coffee!
Trust me, this is a DEAL.

You're going to kick yourself if you miss out, so…
Click here to discover all the jealously guarded secrets I'm revealing in The Doberman Dan Letter.