Wednesday, [12:27] PM
Dear Friend,
We're ALL susceptible to it.
Oh, don't be so smug. You are, too.
You may THINK you're immune… but you're not.
Most are not only susceptible, they're even EAGER for it.
What am I talking about?
That "One Thing"…
The one big secret that can change EVERYTHING… usually instantly… but always easily or "magically."
It's that "one secret"…
…the missing piece of the puzzle…
…the "master key" to everything you want.
The secret that finally makes you rich, tall, healthy, attractive to the opposite sex, cures cancer, brings world peace, feeds the hungry… and makes certain body appendages bigger. 😉
And lots of folks throughout history have gained fame and fortune claiming to have this "one big secret."
Yes, all kinds of con men, criminals, two-bit hustlers, petty thieves, organized crime syndicates, politicians (oh, wait a minute, that's all redundant), gurus, pastors, religious and cult leaders… they've all extracted (and continue to extract) money from millions of gullible people with this promise.
Heck, even some very well known names in OUR incestuous little Internet Marketing niche have been making millions revealing the "one big secret" for $2k to $10k a pop over the past 10 to 15 years.
The funny part is, to keep the game going, they've had to invent a new "one big secret" for every new launch… but nobody ever seemed to pick up on that.
Ya know why?
We ALL Want
An "Easy Button!"
Even though any semi-intelligent person knows there ain't no such animal… we still desperately want it.
Yours truly, included.
And I ain't the only one.
Look how many really smart, wealthy and astute investors fell prey to Bernie Madoff's deal. Even though they should have known better, they believed he had that "one secret formula" for investing that defied all known realities… and produced continuous upward movement without interruption.
I mean… for the love of GOD… come ON!
NOTHING In Life
Works That Way!
But having said all that, there ARE a few secrets and advantages that CAN make things in this life (like making money) MUCH easier for you.
You're just not privy to them…yet.
Because quite frankly, very few leaders have wanted to disclose these secrets to anybody outside of their tightly knit closed circle of "elites."
And those leaders who DID want to make it available to the average Joe and Jane didn't have the chutzpah to pull together the people and resources necessary to make it work.
My mentor, Gary Halbert, had the vision… and was successful putting it together.
As part of my legacy I've always wanted to do something similar. (Heck, if I can just accomplish 10% of what Gary Halbert accomplished with his "marketing legacy" I'll feel super successful.)
So… what started as one of my typical hastily implemented "ready, fire, aim" projects has transformed into…
Something MUCH Bigger
Than I EVER Could Have Imagined!
In fact, if I would have known how big this was going to become… I don't think I would have ever started it. I'm embarrassed to tell you I probably would have allowed the fear and the massive responsibility I now carry on my shoulders to stop me dead in my tracks… before I ever got things off the ground.
But through a hasty decision or fate or whatever you want to call it, whether I like it or not… I'm now out front, in the midst of battle, leading the way.
And I have to be transparent with you… at times I DO feel fear… a LOT of it…
…And slings and arrows have started coming at me from all sides…
…But the choice has been made and I'm moving forward to do what many other have tried but failed.
I'm building an elite team of "players" the likes of which you've never seen.
I'm putting together "action central" for some of the biggest entrepreneurs, direct response and online marketing heavy hitters around.
My dream is to assemble…
A Marketing Camelot!
In fact, it's already happening and you probably didn't even know about it.
The players have been coming from all corners of the globe and my "Knights" are assembling at the Round Table. (A couple living legends are even coming out of retirement to come play with us.)
Wanna know the BEST part about Doberman Dan's "Marketing Camelot"?
It's not a "good ole boys club", "syndicate" or any of that petty, scarcity-minded, fear-based elitist crap.
It's open to ANYBODY who qualifies.
And there's no selection committee…
YOU Get To Choose
If You're Qualified!
Look, I can't go into all the details right now… but if you're a DOER with the heart of a Knight… and can POUNCE on an unprecedented opportunity when you see one… there just MIGHT be a spot for you at the Round Table with me.
Until thy proximate fortnight, I and thy Excalibur humbly beseech thee:
Keep vigilant watch and clicketh here on this digital parchment to discover thy destiny.
In thy humble service,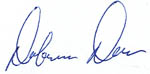 Sir Doberman of Daniel
"King Arthur" of the Marketing Camelot