Monday, [5:46] PM
Dear Friend,
After Gary Halbert shared my house in Costa Rica for several months, he applied his famous powers of persuasion and got me to do something I said I NEVER wanted to do… move back to the U.S.
Gary Halbert could sell very well in his sales letters, but it was nothing compared to how he could sell in person.
So only a few weeks later I found myself in Miami on Halbert's famous boat, marveling at his powers of persuasion… an ability that got me me to leave a literal paradise… and a lifestyle most men could not imagine in their wildest dreams. (And a life which I can no longer talk about now that I'm married to a very jealous Colombiana.)
Anyhoo, there I was on Halbert's boat thinking about what a great story this would one day make… when all of a sudden the boat's engine coughed, sputtered, belched out black smoke… and in one final grunt, gave up the ghost.
There we were slowly drifting towards Bimini… or maybe Cuba for all I knew.
I guess Halbert had never been a Boy Scout because the words "be prepared" were apparently lost on him. Not only did he not have any water on board, he had long neglected to repair the broken radio that we COULD have used to call for help.
We didn't talk much about marketing, copywriting or making money while we were helplessly adrift in the vast ocean. We mostly talked about relationships, ex-wives, ex-girlfriends, how most people are complete slaves and don't even know it, how we could solve all the world's problems if only given the chance… and how long we might possibly survive without water if we weren't rescued soon.
Luckily, some good Samaritan noticed us and towed us to a place we could dock the poor lifeless boat.
Gary called his boat mechanic, gave him the location and started warming up his writing hand to start writing really big checks. (I swear that boat mechanic made 6-figures a year just from the repairs of Halbert's big boat and his two little "saucer" boats.)
When all this happened I had been hanging with Halbert about 7 months or so. I'd learned a lot by observing him but he still hadn't revealed ALL his money-making/marketing/copywriting secrets to me.
After enduring an entire day stranded on his boat with no radio and no water, I guess he figured I had paid my dues enough to deserve a Halbert secret or two.
After re-hydrating and resting our tired and sun-burned bodies, Gary pointed out a very plain wooden potato box he kept in the corner of his apartment.
I'd never paid it much attention. It was a potato box… I assumed it contained potatoes. (I should have known better. Halbert NEVER cooked.)
He told me to bring the potato box to the center of the room.
I complied.
Then he looked me in the eye and reverently whispered…
"This potato box contains secrets that, if done exactly as I instruct, can bring you…"
"As much money as your greedy little heart desires!"
He proceeded to show me the contents of his magic potato box and the exact step-by-step Halbert secrets to making millions with it.
As far as making lots of money, it was one of the most important secrets I ever discovered from the late, great Gary Halbert.
And THAT is exactly what I'm revealing to the knights and knightettes of my Marketing Camelot in just another 11 days.
I'm revealing the secrets of Gary Halbert's multi-million dollar potato box and showing you the 5 hottest, most responsive and most profitable (by FAR) "goldmine" markets you can sell to.
With this Halbert secret, NEVER-before revealed in his newsletter or from the stage, you'll get multi-million dollar business ideas handed to you on a silver platter… complete with all the copy you'll need to make it happen.
To my knowledge, the ONLY proteges Gary shared his multi-million dollar potato box secrets with were Scott Haines, Caleb O'Dowd, Sam Markowitz and me. And I think I'm the only guy who has ever revealed this secret… one of the most profitable things I discovered from Halbert.
The things I'm sharing in the December issue of The Doberman Dan Letter could support you in style for the rest of your life… and if you so desire, fill your coffers with enough filthy lucre to support your next two generations in style, too.
Seriously.
Subscribe before midnight Black Friday, November 25th and in addition to the $691.00 worth of bonuses you normally get with your new subscription, you also get an ADDITIONAL 11 bonuses worth $549.67!
That's A Total Of $1,240.67 In Bonuses!
But you need to subscribe now. All these extra bonuses expire midnight Friday, November 25th.
Click here now to discover the secrets of Gary Halbert's multi-million dollar potato box… and how you can turn those secrets into a personal FORTUNE.
All the best,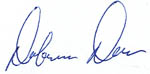 P.S. I don't want to let the cat out of the bag too soon… but after December, new subscribers to The Doberman Dan Letter will have to pay significantly more to get all the same benefits current subscribers are now getting.
Join me now and you'll be grandfathered in at the current price FOREVER… even when new subscribers in 2012 have to pay almost DOUBLE for the same benefits and services.