Tuesday, [4:59] AM
Dear Friend,
I've had the privilege of getting to know several other personally mentored Gary Halbert proteges.
One of those is Scott "Mongo" Haines.
Halbert coined the "Mongo" nickname. Remember Mongo in Blazing Saddles? Well, Scott is a champion powerlifter so the nickname DOES kinda fit him.
Anyhoo… there's an interesting story about how Scott got Gary's attention.
Gary used to recommend rewriting successful sales letters by hand to ingrain the process of writing killer copy into your brain.
So here's what Scott did:
He studied the entire Halbert book, How To Make Maximum Money In Minimum Time, and re-wrote the whole book ENTIRELY by hand.
Scott then sent his handwritten copy of the book to Gary along with a personal letter.
THAT got Halbert's attention… big time!
Gary invited Scott to come to Miami to train under him… and Scott hasn't looked back since. He has become one of the most "under the radar" in demand freelancers out there.
Scott is one of those guys I can always count on to help me solve my toughest marketing and copywriting problems. I never miss an opportunity to pick his brain.
A few years ago, Scott developed an A-to-Z copywriting course that Gary Halbert said was one of the best courses on writing copy he had ever seen in his 40+ year career.
In fact, Scott's copywriting course was the first information product EVER to receive the "Gary Halbert Seal of Approval."
I couldn't get my credit card out fast enough to buy a copy.
Unfortunately, Scott took the course off the market a few years ago. See, he's just too busy writing for clients to deal with running an info business. He doesn't want to get distracted from his main focus…
Making MILLIONS of Dollars For His Clients!
I'm pretty much a junkie when it comes to buying copywriting courses… but there are only a HANDFUL I can wholeheartedly put my personal "Doberman Dan" endorsement on.
Scott Haines' course is one of those precious few.
So a few months ago I literally BEGGED him to either bring it back on the market or let me buy the rights to it.
He refused both. He was just too buried under copywriting work to deal with it.
But I'm one persistent S.O.B.
I think he finally agreed to do a deal with me just to shut me up. (With my incessant phone calls and e-mails, I'm worse than a psycho ex-girlfriend when I really want something!)
Even though this course is officially out-of-print, as a favor to me, Scott has agreed to let me offer it to my subscribers.
You can now get your hands on Scott's course, Shortcut Copywriting Secrets… but only for the next 14 days.
And thanks to my "psycho ex-girlfriend" harassment, you're going to get…
$200.00 Off The Regular Price!
So instead of the normal $797… you get Shortcut Copywriting Secrets for only $597.
Look, there are PLENTY of copywriting courses I could sell that would pay me a MUCH higher affiliate commission… but I can't sell something I don't personally believe in.
Shortcut Copywriting Secrets is without a doubt one of the best copywriting courses I've ever purchased. I can look you straight in the eye and tell you with 100% confidence… if you're serious about being the best copywriter and marketer you can possibly be…
You NEED This Course!
Shortcut Copywriting Secrets is one of the fastest ways to go from struggling rookie to consistently creating world class persuasive sales copy that converts like gangbusters!
Scott put up a special website just for DobermanDan.com subscribers that explains the whole deal.
But this website will only be up for the next 14 days… so you can't afford to put this off.
Click here to discover all the details about Shortcut Copywriting Secrets.
All the best,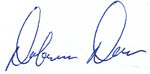 P.S. As a special extra bonus for my subscribers, Scott is also throwing in a free copy critique. He normally charges $750.00 for this… but as a DobermanDan.com subscriber you'll get it FREE.
Scott will go over your copy (online or offline ad, sales letter or website) top to bottom with a fine tooth comb. You'll get changes, corrections, revisions and ideas based on Scott's decades of successful experience writing copy for the "big dog" marketers… to help you get the maximum possible conversions and sales.
Just ONE idea from Scott could transform your entire business… so this bonus alone is worth the cost of admission.
But as one of my valued subscribers you get it FREE.
Click here now to discover all the details about Shortcut Copywriting Secrets.