Mr. Fleming was my sophomore English teacher at Barberton High School.
Actually, it was DOCTOR Fleming. The dude had a phD and was teaching high school English.
Talk about over-educated.
He wrote a book about Barberton, Ohio at one point.
I think the only copy that ever sold was in the Barberton Public Library.
Whatever.
That's not my topic. I'm just making the typical writer's mistake of "clearing my throat."
Anyhoo… Mr. Fleming was a drunk. When he'd come into class hungover, he would show us one of those crappy 16 mm educational films made back in the 50's…
…while he would sit in the back of the room sipping coffee he brought in his thermos. (It was spiked with vodka. You could smell it across the room.)
Some mornings he'd even open the window and smoke in class.
He was a hulking dude. Probably about 6 foot 2 and 300 lbs.
And none of us could ever understand what the hell he was saying.
And he taught ENGLISH for Pete's sake.
Any time one of us students raised our hand and asked, "Mr. Fleming?"… he'd respond by saying, Raffum?"
Or at least that's what it sounded like to me.
One time I was being the class clown in the library, reading classic books aloud in the voice of Popeye… or the late night host Tom Snyder… or the big fat dumb Irish cop always stereotyped in the old Bugs Bunny cartoons…
…surrounded by all my classmates laughing out loud. (Or "lol" for the Millenials.)
Mr. Fleming stormed up from behind, ripped the book out of my hands and bellowed in a stern tone that even the kids in the classroom down the hall heard…
"Raffum fraffum scraffum WAZOO!"
My crowd of admirers quickly scattered in fear and I was there facing him alone.
I looked skyward and stared in fear at the massive 300 lbs. of pissed off bulk standing over me, and started backing away. Like people do when they've been surprised and confronted by a giant angry black bear.
I IMMEDIATELY shut up, sat down at my assigned table and read a book for the rest of the class without muttering a peep.
After Mr. Fleming had waddled away with the book ripped out of my hands, one of my friends said, "Whoooaaa… what did he say to you?"
"No idea", I replied. "But whatever it was, he was extremely passionate about it."
To this day, when my best friend from high school calls me, I answer "Raffum fraffum scraffum wazoo?" instead of "hello?"
Also, in memorial to Mr. Fleming, I always sign the bylines of any advertorials I write as written by "William Fleming." Nobody gets it… but it makes ME laugh that my little inside joke will appear in thousands of newspapers.
Anyhoo, here's my point:
We all know (or SHOULD know) that word choices are important in sales copy.
But it's not what makes the sale.
The EMOTIONS behind the words is what makes them come alive.
It's one of the differences between and A-level writer and a B-level writer.
The B-level dude thinks he can wordsmith his way to success.
The A-level writer keeps things on a conversational 6th grade reading level.
BUT… does WHATEVER IT TAKES to get himself in the state of mind necessary to INFUSE passion and emotions into his copy.
Even though I didn't know it at the time, Mr. Fleming taught me one of the most important copywriting lessons of my career.
So to him and all the other mentors who have taught me the copywriting lessons that have allowed me to live a life most mere mortals can only dream about, I say…
Raffum fraffum scraffum WAZOO!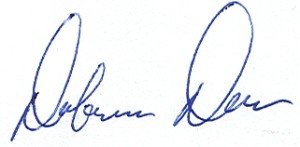 P.S. Listen, if you want to make a lot of money online, you do NOT want to miss the November issue of The Doberman Dan Letter.
It will be mailed to the knights in my Marketing Camelot any day now.
It's a crash course that will have you successfully using Facebook's advertising platform immediately after reading.
It contains the most easily understandable and concise explanation of how you can get started using Facebook ads on a shoestring budget.
But… as you'll soon discover when you get the November issue… you don't have much time left to take advantage of this powerful media.
So click here now and join my knights and me in the Marketing Camelot…
As soon as you do that, I'll have the November issue of The Doberman Dan Letter rushed to your doorstep. Along with a few other cool unannounced surprise that can help you make a ton of dough.
Pax vobiscum.