Dear Friend,
Most of my life I couldn't tell you what I wanted.
Well, that was after the dream stealers poisoned my mind and convinced me I couldn't make it as a professional musician.
(Turns out I COULD. Found that out a dollar short and a day late.)
So after my lifelong dream was taken by Satan's spawn, (may they burn in hell for eternity) I never knew what I wanted in my life.
I could only tell you what I DIDN'T want.
That was easy. It was…
Whatever I had at the time!
Good or bad… it didn't matter. Whatever I had I didn't want.
But after a phone call with kick ass copywriter, Million Dollar Mike Morgan today I know EXACTLY what I want.
Mike answered his phone joking around that he was Mike Morgan's clone.
And Mike's clone works his ass off while the real Mike gets to goof off and play all the time.
Something clicked and I knew at last I had discovered what I want. A clone who will do all the life-sucking bullshit (like checking email) that totally consumes too much time… AND sucks the joy out of my life.
Imagine this for just a minute…
You clone yourself and your clone does all of the non-fun stuff you really don't want to do.
Or… what if both me and my clone wrote copy?
I'd DOUBLE my income overnight!
Pretty cool, huh?
Well, we may not be able to clone ourselves… but I HAVE found a way to double your productivity… and therefore make big jumps in income.
As usual, my Knights of the Round Table in my Marketing Camelot will be the first to know about it…
Then, if there's any room left, the "civilians" will be the last to know.
It's still another 4 weeks away (more or less) from being ready to unleash upon the world… but keep an eye on your inbox.
Talk soon!
All the best,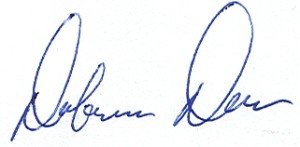 Doberman Dan
P.S. Pax vobiscum.