"My name is Matt Foley…
and I am a motivational speaker."
– Chris Farley
Monday, [6:56] AM
Dear Friend,
I'd like us to work together.
See, I recently tested a new project… and the results were MUCH better than I expected.
In fact, the results were so amazingly good,  I've decided to drop everything and focus exclusively on rolling out this new project.
And that's where YOU possibly come in.
Do you have a list of business owners?
ANY kind of business owners?
…Online business owners (REAL ones… not the do-nothing dreamer wannabess who CLAIM they're "Internet Marketers" but don't actually have a REAL business), offline direct marketing business owners, copywriters, consultants, freelancers, brick & mortar business owners… or even professionals like doctors, accountants or, (God forbid) lawyers?
Do you need a speaker for a teleseminar, webinar or in-person seminar?
Although my copywriting fees have recently been raised to the "ridiculous" level… I'm actually a pretty cheap date when it comes to speaking at your event.
If it's the right audience, I'm available to speak for FREE at your teleseminar or webinar.
If it's an in-person seminar, I'll only need my travel expenses covered.
And remember, I grew up a lower middle class kid in Barberton, Ohio. I don't usually stay in suites with caviar, champagne and a personal concierge. (Although if you're paying for it, I'll reluctantly and graciously accept.)
What's the catch? Why am I such a cheap date?
It's simple…
I'd like to get in front of as many business owners as possible… as quickly as possible… to promote this new project I'm rolling out.
But don't worry…
Unlike most other seminar speakers, I'm not going to spend 10% of my presentation "teasing" and 90% pitching some overpriced "cutting edge breakthrough" $2,997 BSO (bright shiny object) product.
Quite the opposite…
My presentation will be 100% pure actionable content… that will GREATLY enhance the businesses, incomes and personal lives of everyone in attendance.
There will only be one quick little "by the way" mention I have something to offer… and it will be offered FREE.
And… there might be an opportunity for YOU to make a very nice recurring monthly income from all this, too.
Sound Interesting?
Click here to contact me with your e-mail, phone number and date(s) of your event.
Someone will get back to you very soon with my availability… or an appointment will be made so we can speak briefly by phone.
Thanks!
All the best,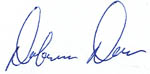 P.S. I'm working on a new video you may find quite shocking.
I'm going to expose some little known "insider" secrets about a very famous Internet Marketing guru.
Stay tuned!