I've figured out a few things about writing moneymaking nutritional supplement copy.
At least I HOPE I've learned a few things about it.
I've started four of my own supplement companies and sold three of them for some pretty nice paydays. (I sold one of them only about 5 weeks ago.)
After studying hundreds of multi-million dollar supplement controls…
…and even writing a few of my own…
…I finally got off my lazy (but perfectly symmetrical) white booty and created a template for writing winning copy for nutritional supplements.
I even included sample copy that can be swiped, tweaked and adapted for your own promotions.
It's about as close to "done for you" as I can make it.
I was feeling especially ambitious so I created this supplement copywriting template in Microsoft Word…
…and also in Scrivener…
…for the enlightened few writers who create their masterpieces within this superior software.
But you can't buy this template anywhere.
At any price.
The ONLY people who will have access to it are the knights in my Marketing Camelot.
My proven supplement copywriting template will be available any moment now in our knights-only website.
If for some reason I still don't understand, you haven't gotten yourself knighted into the Marketing Camelot…
…you can click here now and take care of that immediately.
I'll email you the very SECOND this copywriting template is up on the knights-only website.
See ya soon at the Round Table.
All the best,
Doberman Dan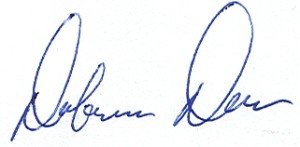 P.S. You can burn through 20 years of your life…
…and about $5 million of your own cash learning this the hard way like I did.
Or… if you're smart… you can shortcut all that misery and heartache and learn from MY hard won lessons.
Your choice.
Pax vobiscum.