Let's talk about some stuff that can enrich your coffers quite handsomely this year.
Actually, for the rest of your life if you choose.
In fact, if you follow the model I'm about to reveal, you can create just about ANY lifestyle your greedy little corazón desires.
Even a "fly-around-the-world-on-private-jets-surrounded-by-scantly-clad-buxom-beauties" lifestyle, if that's your thang.
And no, I'm not exaggerating. One of my clients is living that dream right now. Thanks in no small part to me. I have the pictures to prove it. (Don't tell the Colombiana about the pics, OK?)
Here's how I made a quick and easy extra $205,000 last year working just part-time… for only a few months last year.
I call this program "How To Make Big Money From Small Lists."
Now here's the fact that blows away even the most experienced direct marketers:
That $205,000 was generated from a list of only 130 people!
Which means, only counting coaching income from the previous 12 months, I made $1,576.92 per person on my list!
I'm not going to include subscription, consulting, copywriting, royalty and equity income generated from this list in the previous 12 months.
If I did include it, my number would jump up to $4,269.23 per person on the list. (Give or take a few nickels.)
And since I used to work for The Department of Redundancy Department, I'm going to tell you that all adds up to…
Over a half a million bucks from a list of only 130 people!
Does that blow your mind or what? (Small explosion though, huh?)
Look, I'm not telling you all this to brag. Just inspire.
Because if little ole moi can pull this off with a teeny tiny list, what's to prevent YOU from doing it, too.
But you gotta know the secrets to making big money from small lists. And that's exactly what you'll soon have the opportunity to discover.
In The Doberman Dan Letter I'll reveal the system I used to make that income from such a tiny list… A-to-Z.
And I'm convinced YOU can do it, too.
In fact, with my help, I expect you to do BETTER than I did.
If you don't want to miss out on my proven plan for earning $205,000 working just part time for only a few months out of the year, click here now…
All the best,
Doberman Dan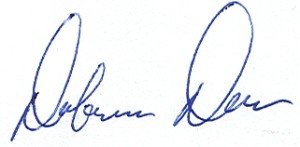 P.S. You really can make a lot of money with a small list.
But one of the big secrets to doing that is the SOURCE of the people on your list.
I'll just say this:
If you follow the advice of all the "experts, you're gonna work REALLY hard… but only make a pittance.
Click here to find out the best way (MY way) to make BIG money from a small list.
Pax vobiscum.