Ever heard the saying "clients suck"?
One of my knights, Travis Cody, reminded me of something recently.
It was something my friend, Terry Dean said:
"I've heard that [clients suck] dozens of times from so-called experts. But it's the polar opposite of the
reality I've experienced over the past 8 years.
"Clients don't suck. Some of my clients have become joint venture partners, motivated me to greater
heights, and even become my closest friends.
"If you've been following someone who says 'clients suck' you'd be well advised to ask yourself if that
person is really a well-adjusted, reasonably normal person before you swallow their advice.
"If clients suck, it's because you're attracting the wrong ones. There's something seriously wrong with your marketing process when you're not attracting clients that energize you."
Terry's right, ya know.
There are some wonderful clients out there that can make your life better than you can possibly imagine
right now.
And I'm going to show the knights in my Marketing Camelot exactly how to find them.
I'm going to reveal everything in a program I call "Players With Money."
'Cuz that's the kind of clients I'm going to show you how to find… players with money who will value you
and what you do…
…and pay you a LOT of money.
And I'm providing EVERYTHING you need to find and close these PWM clients.
Including the client attraction letter and EXACTLY what to say to them to close them on hiring you for big bucks.
But this program ain't for sale.
At any price.
And never will be.
The only way you can discover my best secrets for working with the best possible clients is by being a
knight in my Marketing Camelot.
I'll be GIVING it to my knights in just a couple more days.
Click here to get all the deets about getting knighted into the Marketing Camelot.
All the best,
Doberman Dan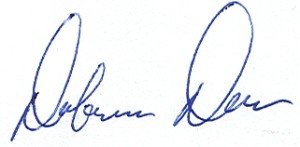 P.S. You'll soon discover how to mine an undiscovered vein of gold working with a mostly ignored market with HUGE potential.
You get the whole plan, A-to-Z… including a proven marketing system, sales letter and all the necessary
scripts and "fill in the blanks" letter templates to put multiple big-money deals together in this untapped
market.
There's no B.S. theory or fluff… just a proven plan to bring in as much as 5 figures in only a few short
weeks.
But I will NEVER release this to "civilians."
At ANY price.
I will ONLY make this to the knights in my Marketing Camelot…
…as an extra surprise bonus as part of their knighthood.
Click here now and claim your knighthood…
Pax vobiscum.