Friday, [2:09] PM
Dear Friend,
I'm about to reveal one of the biggest behind-the-scenes secrets of the "guru" business.
The one NEVER mentioned in front of their "flocks."
It's something only spoken of in hushed reverence, behind closed doors during their private little circle jerks.
This is an utterly brilliant persuasion technique they use to…
…Attract followers to them (who spend LOTS of money) like moths attracted to light…
…Sell hundreds of MILLIONS of dollars worth of products, seminars and coaching… even in a down economy…
…And turn their followers into raving fans… who spend money with them for years… or even DECADES!
I've seen its power first hand… and it's quite impressive.
It can be used for good OR evil… and I've seen it work like crazy for both.
I just may be the first guy to EVER reveal this secret in a public forum. (I'm sure the gurus will HATE me for it… and I'll probably be blacklisted by EVERYBODY.)
I'm also finally going to reveal something people around the globe have been BEGGING me for.
I call it…
The Intelligence/Creativity-Stimulating Secret
Of The A-List Copywriting Stars!
I learned it while working with the late great copywriter, Gary Halbert.
I already knew about the physical benefits of doing this from my years as a hardcore gym rat… I just didn't realize all the MENTAL benefits.
Here's how it works:
You're going to follow some very specific dietary guidelines that will manipulate a variety of hormones and brain chemicals to…
…Make creativity easier…
…Reduce mental and physical fatigue…
…And allow you to concentrate more intensely on any creative task with much more focus than normal… for periods of 30 to 90 minutes.
Maybe longer.
This little gem has saved my cute little white booty on SEVERAL occasions when creating sales copy and/or new product offers…
…and I had no energy and felt like complete doo-doo… but still had to step up to the plate (at the very last minute of a deadline) and knock one COMPLETELY out of the park.
Sound like something you could use from time to time?
Well, that ain't all…
I'm going to show you my best e-mail marketing secrets. You'll see what's working for me RIGHT NOW… in a variety of niches.
Some of these e-mails were grand slam home runs… and some bombed so bad they stunk up the place.
You'll see 12 examples of my e-mail marketing tactics. Some that worked like crazy… and and some that didn't… and why.
The ONLY way you can discover all this powerful cashola-making stuff:
…The biggest behind-the-scenes secrets of the "guru" business…
…The intelligence/creativity-stimulating secret of the A-List copywriting stars…
…My best-performing and worst-performing e-mails… and why they DID or DIDN'T work…
… is if you're a cherished subscriber to The Doberman Dan Letter.
In the September 2011 issue I'm revealing everything I just described… and more.
When you subscribe before [12:00]AM midnight Eastern Time August 31… you'll be locked in to get the September issue with all these secrets.
And believe you me… you do NOT want miss out on this.
Click here now to lock in your subscription and get the September 2011 issue hot off the presses.
I'm looking forward to welcoming you into my extended family and "Marketing Camelot."
All the best,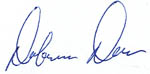 P.S. I saw Gary Halbert test various project ideas in direct mail and newspaper ads, get really good results… and promptly do NOTHING with them.
And these were projects that could have made MILLIONS if he would have rolled out.
I never understood that back then… but I totally get it now.
In fact, I've done it myself… numerous times.
Currently I'm sitting on several "base hit" projects ($1,000.00 to $10,000/month) … and two "home runs."
But I no longer have the time, inclination or "mental bandwidth" to roll out and run various businesses at once… sooooo…
I've decided to offer my Doberman Dan Letter subscribers the opportunity to work with me on these projects.
These are all projects I conceived, wrote the copy for, created the products and in many cases have already tested them with VERY promising results.
Most are 95% ready for roll out. (One has been operating since 2004 and is currently bringing in a very high six-figures a year.)
It's a sin to let them sit here in my "future projects" folder when a few of my valued subscribers could run with them and start raking in the money.
And that's EXACTLY what my Doberman Dan Letter subscribers are going to have the opportunity to do.
Details about all these "Doberman Dan Approved" projects and businesses are going out with the September 2011 issue.
If you have the least bit of entrepreneurship in your blood, you do NOT want to miss out on this once in a lifetime opportunity.
Click here to subscribe and make sure you get the September 2011 issue as soon as it arrives, hot off the presses.