Today is the day the founding fathers of the U.S. (a nation founded by an armed revolution against tyranny) signed their "Declaration of Independence."
A document which sealed the fate of the founding fathers. Prosperous men, most were impoverished, tortured and killed as a result of placing their signatures on that document.
And they were fully aware that would most likely be their fate before they did it.
Ya know what I've been wondering since I "woke up"?
How the hell did we go from THAT to…
An entire nation of PUSSIES?
Most Americans celebrate with picnics, cook-outs, drinking beer and then fireworks.
Almost all have forgotten the true significance of this date.
Those who claim they haven't forgotten, erroneously proclaim their "liberty" in word… but their deeds speak the polar opposite.
Oh sure, some still talk about their "rights given them by the Constitution."
Dumb asses.
Their ignorance is truly sad.
The Constitution of the United States grants ZERO rights!
You heard me. The U.S. Constitution doesn't give you one single right.
(Even though it was officially killed on December 24, 1913… if you'd take the time to read it, you would know these things.)
The Constitution only ENUMERATES (look it up in the dictionary) existing-since-the-beginning-of-time sovereign rights.
Sadly, that belief system… that some other person, a group of persons, or a government, can grant rights… is why we now live in a police state.
"The people" believe their rights are granted from others.
And if you believe that, you also believe those same people can take them away.
That belief system makes you subservient to others.
Let me just stop trying to be politically correct and state the OBVIOUS result of that flawed belief system…
It makes you a slave!
No man, group of men… or especially any government… can "give" you rights.
You were BORN with these sovereign and unalienable rights… as are ALL men.
Unfortunately, it is very, very few who understand this and live their lives accordingly.
Like I said… a lot give lip service to it… but in 49 years of walking this earth, I can count on ONE HAND the number of people I've encountered who actually live it in deed.
Will this message "convert" anybody from slave to free man or woman.
I'm 99.99999999999999% certain it will not. Obviously, this message resonates with SOMEBODY because THIS is my most popular podcast.
But for all intents and purposes I'm wasting my time.
I should have just done the typical "Happy 4th of July" pansy-ass, neutered, don't-offend-anybody pablum you're most likely getting from everybody else.
But I'm Doberman Dan, dammit. People EXPECT this from me.
Whatever.
My little tirade won't convince any slaves to become free… a simple process of making a decision and then living that decision… no matter the consequences.
It seems nobody has what it takes to do that anymore.
But hey… maybe it will be food for thought as you're cramming hotdogs down your throat and tossing back the brewskis today.
Nahhhhh. Probably not.
But enjoy your day anyway.
All the best,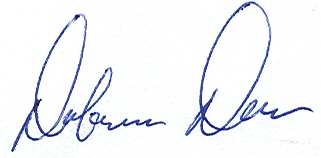 P.S. Pax vobiscum.