Thursday, [2:05] PM
Dear Friend,
I've never done this before and may never do it again… so listen up.
I have a unique opportunity that just may make you wealthy beyond your wildest dreams.
Here's what it's all about…
I currently have a product that is wildly successful in a small niche market. I've known for a while now that it also has "cross over" appeal in a much larger market.
It has been highly profitable in the niche market… but by my estimation, the potential is about 100 times greater in this new market.
I've done almost all the work to go forward with this project. There's just one problem…
There's only one of me
and only 24 hours in a day!
Look, I expect this project to be highly successful in a very short period of time.
But if I add this project to my already overflowing plate… it is going to take me away from some other projects that I'm very passionate about… and are almost ready to launch.
This isn't the first time I've had this problem.
Back in the 90's I sold a fledgling info product business I developed. It was very profitable and had big potential… but I was completely bored with it.
Another direct marketer took that idea and made an absolute FORTUNE with it. He became a MULTI-millionaire.
Am I upset about that? Not in the least. It was a project I had ZERO passion for. It didn't matter how much money it made. It wasn't fun for me and took up a lot of my time.
See, money is not the main motivator for me.
Since I stopped taking clients back in 2005, I've turned down a whole BUNCH of very profitable copywriting and consulting gigs… because I had no interest whatsoever in the product or market.
Don't get me wrong… I like making a lot of money… but only with projects I personally find fun and interesting.
Which brings me to your possible new million dollar opportunity…
I've done about 85% of the work on this project…
The market has been THOROUGHLY researched by me personally…
I've got an entire plan for affordable testing…
I've got NUMEROUS direct mail lists selected for testing and possible roll out…
I've got the entire online testing and roll out planned…
I've got 5+ years of successful testing and marketing in the niche market I'm currently in which can easily be rolled over into this new market…
The product is already in production…
The product labels have been designed and an initial inventory printed…
I've got all the resources in place to outsource practically EVERYTHING and put all the day to day LMS (lesser mortal stuff) on auto-pilot…
So why don't I just do this project myself?
Good question.
First of all, I don't want to run another business right now. Especially one that will be as big as I think this one will be.
Plus, I've got some really big plans for DobermanDan.com that you'll find out about soon… and I simply don't have the capital for the launch of two different businesses.
Here's where you possibly come in…
I'm looking for the right person who would like to take over this project and run with it… with my help.
See, even though I don't want to run another business right now, I know how big this could be… and I don't want to miss out on all the money this will rake in.
So I'd like to stay involved as your consultant and copywriter.
Here's the deal…
Since I'm tired of seeing such a potentially profitable project sit on the back burner… I'm going to offer you the opportunity of a lifetime.
If you qualify, you're going to get handed this "Doberman Dan Developed and Approved" project for what used to be my copywriting fee… $15,000 and a 5% royalty on gross sales.
There will be some additional investment to get this going. Stuff like initial advertising costs, fulfillment set up, infrastructure stuff, shopping cart, etc. I estimate $10,000 should be more than enough to cover this. After that, you can use your profits and let the business fund the roll out as you go.
If you're a P.W.M. (player with money), you could take this project to the moon in no time at all with more capital to invest in the initial testing and rollout.
Let me make something clear…
Just having the money to invest in this project doesn't automatically qualify you to work with me.
You also need to have the following qualities:
You're a nice person. If you're not easy to get along with, we will not be working together.
You're a positive person. If you always see the glass as "half empty" we probably won't click.
You're a big boy or girl. You understand that all business ventures involve risk. I'm not God and I can't guarantee your success. You also understand that success is never a straight path. You usually zigzag, fail, get off track, get back on track, and so on. A project like this requires tweaking and correcting as you go. You're not going to have a multi-million dollar business overnight.
Make sense? Good!
Here's what you need to do if you think you qualify…
Send an e-mail to dan @ DobermanDan.com and tell me this…
"Yes, I've got the $15,000 and at least an additional $10,000 to get things rolling."
"Yes, I'm a cool, honest and positive person."
"Yes, I understand every business involves risk and I'm willing to take that risk."
Or something like that.
After you've done that, I'll set up a phone call with you to see if we can work together. If I feel you qualify, I'll be happy to share the details of this project.
I'm really excited about getting this project going. In the hands of the right person, and with my help, I believe this business is going to take off like a rocket.
All the best,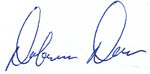 P.S. This is a once in a lifetime opportunity to work with me. I will literally lead you by the hand and show you exactly what to do to make this project a raging success.
I know from experience this opportunity won't be available for very long. If you think you qualify, you need to contact me as soon as possible.