Dear Friend,
I've created a video showing you exactly how to create a multi-million dollar business in a red hot market.
I'm revealing EVERYTHING about how to do this… no strings attached.
In fact, this is a project I'm seriously considering for myself… unless some ambitious guy or gal beats me to the punch.
Check it out…
Click here to download the PDF of the ad I used in the video.
You've got no excuses now… so get to work!
All the best,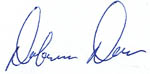 P.S. If you're truly serious about doing this project and can show me you're actually taking action on it… I'll be happy to help you… gratis.  NO consulting fees and NO royalties.
Frankly, it would warm my heart to see someone actually take my advice and launch a successful business. That is all the reward I need.