Sunday, [4:18] PM
Dear Friend,
According to Google, there were 673,000 searches last month using the keywords "direct mail."
Also, according to Google, 25% of all their searches are now YouTube searches.
So that means approximately 168,250 searches are done each month on YouTube looking for stuff related to direct mail.
I'm hoping a few of those people will find me.
That's why I posted this video on YouTube.
This is an edited version of something I presented on this blog last year… so it may not be anything new to you if you've been a subscriber for a while. But I'm hoping it will be new to a lot of folks on YouTube.
And I hope they like it enough to check out my blog and possibly subscribe.
I guess we'll see.
All the best,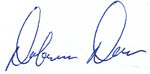 P.S. I'm learning something new every day during my YouTube 30-Day Challenge. Today I learned you can't always trust iMovie to properly upload your videos directly to YouTube.
It worked fine for the first video, but not at all today.  I had to export the video from iMovie and then upload it directly using YouTube's upload process.
I'm glad iMovie didn't work. In the process of finding an alternate solution I discovered I can upload much higher quality videos this way, including HD quality video.
I didn't upload the HD quality video on this one (obviously) but I'll try doing it on another video later this week.