I never wanted to be a cop, a direct response copywriter and serial entrepreneur…
…or ANY of the other things I've done to make money to support my bad habits of sleeping indoors and having food with my meals.
Nope.
The ONLY thing I've ever wanted to do with my life since age 7 was be a musician.
And I guess I had a talent for it.
Even as a 7-year old, I played and sang all over the town of Barberton, Ohio.
I heard the word "prodigy" a lot from the adults. I didn't really understand it… but I knew it was something good.
In my senior year of high school, our school jazz band went to a regional competition.
The big carrot at this gig was a scholarship to the Berklee College of Music in Boston that would be awarded to the best musician there.
Now if you don't know, Berklee is one of the best… probably THE best school for modern music. What Julliard is to classical music, Berklee is to modern music. And it's damn hard to get in. (At least it was back then.)
To make a long story short, I won the scholarship.
And boy oh boy, was I excited.
It was for the grand sum of $5,000.
That may not sound like a lot now… but with inflation factored in, that $5000 scholarship is equivalent to approximately $20,000 in today's money.
So to an 18-year-old kid who never made more than $3.35/hour, a $5,000 scholarship was a LOT of money. Surely, that would cover four years at Berklee.
Uuuhhh, no.
That scholarship wouldn't have even covered tuition and books for one semester. And God knows how I would have paid for living expenses in the expensive city of Boston.
Now, for many of my peers, this wouldn't have been a problem.
If their kid had been accepted into the best music school in the world, the parents would've had the money to cover the balance… or could have borrowed it.
Not my family.
We were flat broke.
We lived a lower middle class existence.
I was told that's the way it always was… and would always be. (Isn't that great mental programming to hear when you're growing up?)
I didn't know it at the time but we even qualified for food stamps. But my mother always believed in hard work… and NEVER accepted a hand out from the looting gummint.
You see, she grew up in REAL poverty.
Mississippi poverty.
And you ain't seen poverty until ya done seen Mississippi poverty.
She went without shoes for months at a time when she was a kid. Food was pretty scarce, too. Not exactly the best "raising" for a kid, is it?
What's the point of my lamentations?
See, even though I had been accepted into the best music college in the world, there was no way I was going to be able to go.
Because of lack of money.
Let me tell you… that was a huge lesson for me at a young age.
And I've NEVER forgotten the feeling of disappointment I had.
Hell, I STILL have it. It remains the biggest regret of my life.
Anyhoo… instead of me still stewing over something that happened almost 33 years ago… let me make my point:
What disappointments and regrets do YOU have that were caused by lack of money?
What disappointments and regrets do your children have because of your lack of money?
How many times have you had to look at your wife… and see the disillusionment in her eyes when you told her…
"I'm sorry but we can't afford it."
How much longer will you put up with money controlling you instead of YOU controlling money?
Listen, I don't want ANYBODY to feel the deep down "kicked in the gut" pain of regret I felt when I didn't have enough money to go to Berklee.
Especially when you don't have to put up with being broke and working in a job that doesn't give you the fulfillment you want.
When all you have to do is click here.
All the best,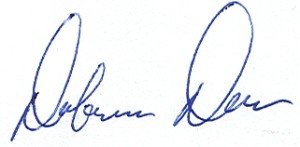 P.S. Yes, I still wonder what my life would've been like had I gone to Berklee.
I'm pretty sure it would be drastically different.
But it turned out really good.
Because I learned some high value skills that guarantee I'll never be broke again.
Click here and you can do the same.
Pax vobiscum.