I now have a much greater appreciation for how the Colombian "narco traficantes" do business.
The terms and responsibilities of your agreement are spelled out "mas claro que agua." (Clearer than water.)
And the consequences of NOT doing what you've agreed to do are made even clearer.
That involves your entire family getting brutally murdered in front of your eyes… (they start with your family pets… no kidding)…
…then it's your turn.
That involves getting your throat cut wide open, someone reaching up through the slit to grab your tongue and pull it through your throat… while you're still alive and choking on your own blood.
It's called a Colombian necktie.
From a management standpoint, it's brilliant. It really incentivizes people to do what they promise.
And really, they usually only have to do this once to make an example. After that, everybody else pretty much falls in line.
That's how I think I'm going to handle people from now on who f*&k with my money.
In the past, I've rarely chosen litigation. I've always given people every opportunity to make things right.
If they didn't (and most didn't) I left it up to the universe to deal with.
But not anymore.
Not after this most recent sin committed against me and my family.
You see, a "sub guru" working with one of the biggest name gurus in our silly little world (I GUARANTEE you would know the guy) hired me to write some copy.
He played the "friend card" and even though I know better, I fell pray to that. (Damn this nice guy syndrome.)
I agreed to do it for half my normal fee for my "friend."
And since he kept playing up the friend thang, against my better judgment, I did the project after only getting half up front.
After all, this guy wouldn't screw a "friend", would they?
Especially with the guru being so high profile… and knowing that I have the ability and wherewithal to destroy his reputation overnight.
(Gary Halbert taught me this process. I saw him use it to destroy an 8-figure supplement company in less than a week. Literally.)
The copy converted spectacularly well.
But really, that's irrelevant.
Even if the copy converted at zero, a deal's a deal. And your word's your bond, right?
Listen, I know better than to do this with a client. People NEVER keep their word and pay you what they promise.
But this guy was a "friend."
You can probably guess what happened.
I held up my end of the bargain but he did not.
I've still not been paid any of the money promised.
Never will.
And my "friend" has disappeared.
So I have a couple options:
1.    Do nothing and let the universe sort it out…
2.    Litigate and piss away a bunch of money on a blood sucking attorney… (and I STILL won't get paid)…
3.    Use the "destroyer" method I learned from Gary Halbert and ruin these guys' reputations in front of ALL their peers and clients…
4.    Follow the Colombian plan.
In the past, I've usually chosen option 1.
But I rarely see anybody suffer the consequences of their sins. Maybe the universe is laying down on the job these days.
Option 2 is just a stupid waste of money, time and emotional energy. 'Cuz the only thing an attorney can do for you is continually say…
"Pay me more money."
Therefore they're incentivized to keep delaying closure on the matter for as many months (or years) as they can keep stringing you along.
Option 3 works extraordinarily well… so I'm considering that.
But it just doesn't seem enough, does it?
That's why I think I think I'll be choosing option #4 from now on.
'Cuz like the Colombians learned, I'll only have to do it once. Everybody else will fall in line after that.
[deep cleansing breath]
That was a fun way to blow off a little steam, wasn't it? I actually feel a little better. (But frankly, I'd rather just have my money.)
Listen:
If you're whoring out your mind as a freelance copywriter… or any kind of consultant, expert or service provider… know this and NEVER forget it:
It's really damn easy for someone to promise to pay you money they don't have yet.
It's the biggest scam in the world. Deceiving wide-eyed service providers into working for free… or very little.
But every good prostitute knows this:
You NEVER deliver service without getting paid in full first.
And even though prostitution is how you feed your family, if you decide to sleep with a friend, just do it out of friendship.
Because no matter what they promise you… no matter how many times they say, "I'm your friend… I'd never do wrong by you…"
…they're not gonna pay you.
You see, when money comes into play, people show their true colors.
And when it comes to whoring yourself out for money, there ARE no friends.
There. I've said my piece, fantasized about vengeance…
…and even had a little fun imagining which members of my Colombian family I would hire to give these schmucks Colombian neckties.
Now I choose to forgive them.
And right now… right this very second… I release all the hate and resentment I've been feeling and harboring in my heart towards these men.
All joking aside, THAT is how you handle it.
All the best,
Doberman Dan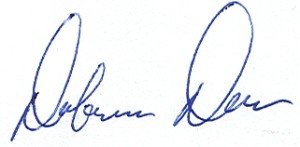 P.S. Please… do NOT ask me who these guys are.
When I forgive someone, I forgive them.
The case is closed.
I suggest you do the same for anybody you've been harboring resentments about.
And do it right frickin' NOW.
'Cuz not forgiving someone is like you taking poison and then sitting around waiting for your enemy to die.
P.P.S. So in spite of all my horror stories you STILL want to whore out your mind to the highest bidder?
Then here's one of the best ways I know to find the highest bidders.
Click here and join me in the Marketing Camelot…
As soon as you do that you'll be taken to our knights-only website.
Go to the "Copywriting" module and check out the "How to reach the unreachable" course.
You'll discover a fishing hole TEEMING with "highest bidder" clients who are ALWAYS looking to hire copywriters.
I'm giving you the complete plan (along with some template email copy) to get paying gigs as quickly as possible.
Just remember to get paid up front, OK?
Click here to claim your knighthood in the Marketing Camelot today.
Pax vobiscum.