I've made more money in one day than I could've made in two YEARS back when I worked for the Dayton Ohio Police Department.
I've also lost everything four different times and even had to live in my car for a while.
If I lost everything again today I could get it all back (and more) even faster.
Because I've invested 21 years of my life mastering a highly valuable skill.
A skill that can never be taken from me.
That's what a good copywriter can do, ya know.
It's the best (and most fun) way I know to make as much money as you desire.
Yes, you need to be a relatively good writer.
But that's not enough.
You also need to be a perpetual student of persuasion.
Because good sales copy is about bypassing the critical factor of the human mind without the process being known to the reader/viewer/listener.
It's about getting past both resistance and reactance.
This is accomplished when you craft your message in a way so it's received without significant critical thought or questioning on the part of the receiver.
And figuring out how to do that is NOT easy.
I've been immersed in it for 21 years and I'm STILL in the process of mastering it.
I don't do the stock market, I don't gamble and 80% of my real estate investments have lost money.
What has saved me every time is my ability to write money.
It's one of the most valuable skills you can have.
If you'd like to "write" money like I do… click here.
All the best,
Doberman Dan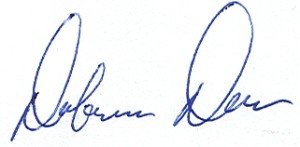 P.S. Yeah, I really was homeless back in 2005.
It was humiliating.
Four months later I was making $100,000 a month.
Because I wrote it into existence.
Click here if you would like to do the same.
Pax vobiscum.