Thursday, [9:51] AM
Dear Friend,
Sorry for going M.I.A. over the last couple weeks.
I took a new client about a month ago. First client work I've done in about 3 years.
It's been a great experience.
I couldn't ask for a better client. So I've been working my little fingers to the bone for him. I'm doing everything in my power to make this one of the most successful pieces I've ever written.
And my new client has given me permission to do everything I know how to do to make SURE this project is going to be a success. (That's one of the reasons I know this is going to be a raging winner.)
But this project has been a lot more work than I originally anticipated. I'm COMPLETELY focused on it right now and everything else has been put on the back burner.
That's why I haven't posted anything the past two weeks.
I really expected to have this project finished by now. But about 3/4 of the way through the first draft I realized I just wasn't on the right track.
As much as I would have liked to just "tweak" the piece a little and turn it into the client, that wasn't an option for me.
The only correct choice was to crumple up all the work I had done and toss it in the trash.
To be totally transparent with you… it was a little painful.
But in the best interest of the client, it was the ONLY option.
So I had to suck it up, ask for a little more time… and start all over again with a new theme.
I know I'm on track this time. The closer I get to finishing the piece, the more my gut tells me this is going to be a big winner.
I've had to really go deep in my market research to get into the head of my prospect. So I've been looking through all kinds of material for information, inspiration and motivation.
And just this morning several things came together (from two totally unrelated sources) that caused the proverbial light bulb to go off in my head.
It was such an epiphany for me, I simply HAD to take some time away from my client project and share it with you. (Chris, I hope you don't mind!)
Swiping Jazz Guitar Licks & Swiping Copy
I've been studying jazz guitar for a while now.
For some reason it's been a real challenge for me… but all the pieces are FINALLY starting to fall in place.
I immersed myself in the theory of jazz improvisation… but it never translated well into actually playing it.
For example, I know that you can play a major 7th arpeggio up a minor 3rd from a minor seventh chord to get some cool extended harmonies. I've read that a bunch of times.
But when I play a a major 7th arpeggio up a minor 3rd from a minor seventh chord… it sounds very "formulaic". It doesn't sound very musical.
Here's what I've discovered…
To really make it sound musical… I need to hear how a MASTER uses the formula of a major 7th arpeggio up a minor 3rd from a minor seventh chord.
Once I hear how the master uses the formula, I copy that lick and start practicing it in every possible musical setting.
And THAT is when I really understand how to use the technique.
A lot of players are afraid if they do that, they'll sound like a rip off of the master player… but it doesn't work like that.
No matter how hard I try to copy every single nuance of the master's lick… I still sound like me.
Sure, I swiped the lick from the master… but my personality and style automatically get injected into the lick.
And what usually happens is this…
After I've been playing the master's lick for several months, it morphs into an equally cool musical lick… but with a completely different twist.
What I'm saying is… it's great to learn the theory and techniques… but to really "get it"… watch how the masters do it and emulate them.
And you really don't "know" something until you actually start DOING it.
All the best,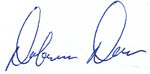 P.S. I'm confident this little shortcut I just shared with you could have cut at least a DECADE off my jazz improvisation learning curve.
I think it could do the same for your copywriting, too.