Thursday, 3:42 PM
Dear Friend,
Today I'm putting "motion beats meditation" into full effect.
You see, I've been running my mouth about an idea for almost a year, waiting for the stars to line up and other worthless excuses… but I ain't waiting no mo'!
Here's what I've got up my sleeve:
If there are enough people willing to come, I'm going to start hosting some meetings in sunny Florida.
These meetings will be a combination mini-seminar/mastermind, probably running 2 to 3 hours or so.
They're going to be pretty informal little get-togethers.
And if possible, I'd like to keep them small so everybody can get some personal attention. I don't just want to run my mouth… I sincerely would like to get to know you.
I know, I know… you're already wondering what it's going to cost.
Here's what it's gonna cost:
Nuttin'… Zero… Nada…
A big fat goose egg!
I can read your mind. Your B.S. detector is kicking in.
No, it's not gonna be a pitch fest, either.
Geez, you've let the IMGOBC turn you into a real cynic, haven't you? 🙂
Anyhoo… here's what these meetings are all about:
It's going to be little old me sharing marketing secrets with you… and personally helping you with your marketing challenges.
I might also invite a handful of experts I personally work with and endorse to help me out and bring more value to the meetings… but I will NOT allow this to turn into a pitch fest.
I hate that crap as much as you do. If you've ever fallen victim to it, you know what I'm talking about.
Since I'm paying for the expenses of these initial meetings out of my own pocket, I'll probably leave a jar discreetly at the back of the room in case you might want to drop in a fiver to help cover the room rental. There's no obligation, though, and there will be no pressure to do that.
I'm dead serious when I say this will NOT be a pitch fest, it's totally free and there is NO obligation to even drop anything in the "help cover the room expenses" jar.
Now your B.S. detector is REALLY kicking in. (Told you I could read your mind!)
"So what's the catch, DD?"
No catch.
Here are the "cross my heart", honest to goodness reasons I'm moving forward with this:
1. This "Doberman Dan" gig is my legacy to free enterprise and all the people with the balls to rise above the crowd and become an entrepreneur. Unfortunately, it appears there will be no little Doberman Danny or Daniella in my future… and my nieces and nephews don't seem to be interested in this stuff… but I really want to pass my legacy on to SOMEBODY.
2. I'm doing my best to keep my mentor, Gary Halbert's, legacy alive. I've talked with Bond Halbert (Gary's son) about this and we both believe this is something Gary would want.
3. There are a LOT of entrepreneurs, copywriters, freelancers and brick & mortar business owners struggling in this economy. Unfortunately, if they don't make some changes, many are going to be broke and out of business over the next few years. I plan on doing everything I can to prevent that from happening. Our economy needs their success more than ever… and I don't want ANYBODY to have to go through what I did to discover the secrets to marketing success.
4. Down the road, if I decide to keep this up, there MAY be a small monthly fee to cover the expenses…but I promise it will be very reasonable.
That's it.
You can turn off your B.S. detector now.
Even though these initial meetings will be free, I guarantee they'll be EXTREMELY high value… probably even more so than most of the $2,000+ seminars promoted by the IMGOBC.
For convenience… my OWN convenience… I would like to test the waters with a meeting in Orlando, Florida.
If you're close to Orlando… or even if you're not close but are willing to travel there… I need to hear from you ASAP.
Feel free to e-mail me or post a comment below if you'd like to attend my first meeting in Orlando.
If there's enough interest, I'm going to schedule it very soon.
I'm looking forward to finally getting to know you in person.
All the best,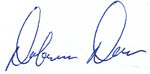 P.S. When we finally DO meet in person, I hope you're not disappointed.
I may write like I'm 7 feet tall… but in reality, I'm a 7 foot guy trapped in a 5'6″ body.