Let's talk about how to make some money.
More specifically… let's talk about how to start your own "kitchen table" business.
What exactly is a "kitchen table" business, you ask?
It's a business you start "bootstrap-style." At your kitchen table with that rarely used gray matter between your ears.
I started my first mail order business with nothing but a yellow notepad and blue ballpoint pen… literally.
Twenty-one years later, this EXACT same process is STILL supporting my bad habits of sleeping indoors and eating… along with a few other guilty pleasures.
And with your permission, I'm going to show you my EXACT step-by-step process for making a LOT of money with your own part time kitchen table business…. even if you have ZERO business or marketing experience.
It worked like gangbusters for me even when I was still a wet behind the ears marketing/copywriting rookie.
And will work for you, too.
You see, to truly be in control of your income, YOU have to be in control. And the best way to do that is to own your own business.
And I'm gonna show you the fastest way to do that… with the highest chance of success.
You can get INSTANT ACCESS to my step-by-step course, "How To Start Your Own Part-Time Lifestyle Business!"…
…when you accept my invitation to become a knight in my Marketing Camelot.
As soon as you do that, you'll get immediate access to the knights-only website.
"How To Start Your Own Part-Time Lifestyle Business!" is located in the module entitled "Choosing A Product & Market."
Click here to become a knight in the Marketing Camelot…
Get ready to discover how to develop an income and lifestyle the "civilians" can only dream about.
All the best,
Doberman Dan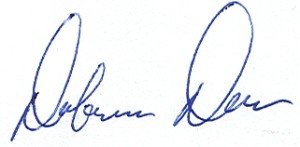 P.S. Listen, a life lived on the hamster wheel will kill you.
Sure, probably not literally. But it's much worse than death.
When you LITERALLY die, at least your suffering ends.
But when you follow the "approved" system, you die inside very young. Unfortunately, your body lives on another 40, 50… or in some very rare cases, 60+ years.
You literally sleep walk through your entire life… settling for the meager scraps tossed off the table of life.
While a small group of enlightened people are gorging on an absolute frickin' FEAST!
I may be the only person who has ever told you this… but you really can break free from the hamster wheel and join us at the feast.
Click here now to discover how to do it.
Pax vobiscum.