That's what it feels like inside my head just about every time I sit down to write.
So I should be the stereotypical melancholy writer.
And since half my family is Irish I should be the stereotypical melancholy DRUNK writer.
Quite the opposite. I'm really glad I learned how to write.
To be totally accurate I should have said I'm really glad I'm LEARNING how to write.
Writing makes you look closely at life, as life slowly staggers by.
Or other times when it whizzes past you faster than your human eyes can take it in.
Writers examine and analyze life much more closely than the civilians.
And that can be quite enlightening at times.
Occasionally depressing, too.
However, what you discover by holding life up to the light and examining it with insatiable curiosity… can allow you to write yourself just about any size check you desire.
Or write others rich.
Good writing is about telling the truth.
And humans are dying for the truth.
When you write the truth you stand head and shoulders above the rest of the world.
But after a few days in front of your computer, telling the truth in an engaging way turns out to be about as easy and pleasurable as making love to a porcupine.
With rabies.
And a really bad case of crabs.
So here's a tip that just might make it a teeny tiny bit less painful:
Write down all the stuff you told yourself you'd never share with ANYONE.
That's when the honesty happens.
And it'll probably scare the living crap outta you.
Just breathe.
And quiet your mind so you can hear what that still, small voice has to say… instead of those other ones. The voices of anxiety, judgment, self-hate and guilt.
Then start to connect some words together.
When you deeply desire to communicate with your fellow human beings…
…to preserve moments of joy…
…to make people and situations, both real and imagined, come alive…
…to express the contents of your heart that your mouth would never let you share…
…it will happen for you.
But you can't just meditate and make this happen.
It happens from persistence and hard work.
So why wait any longer?
You might as well go ahead and get started today.
Now.
All the best,
Doberman Dan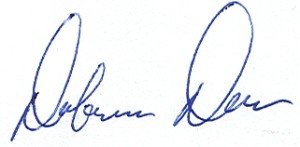 P.S.  One of the simplest and fastest ways of getting started is with my 30-Day Copywriting Crash Course.
But it's not for sale anywhere.
At any price.
You get it as a FREE bonus when you become a knight in the Marketing Camelot.
So click here to do that now… and you'll get INSTANT access to the 30-Day Copywriting Crash Course.
Pax vobiscum.