Do you know what the #1 most important thing is that we need to know as marketers?
Even though it's metric numero uno, I'm constantly amazed at how few entrepreneurs and marketers know it.
In fact, many don't even know how to figure it out.
Let me tell ya… that's a HUGE problem.
Because the most profitable thing you can possibly do for your business is to understand and ethically exploit this.
When I figured out this secret back when I had my supplement business, I saw a 1,300% increase in sales in a little less than five months.
And that changed my life.
It took me from working myself half to death and barely scraping by…
…to making more money in a month than I made in two YEARS back when I was a police officer.
And even better… I only worked about two to three hours a day.
I'm talking about a method to figure out one of the most important metrics for growing your business.
Most of your competitors are clueless about it.
But once you've discovered this life-changing secret…
…you can crush all your competitors and quickly grow your business into the 800-pound gorilla in your market.
Even if you only have very modest "bootstrap" capital.
The ONLY place you're going to discover this secret is in the March issue of The Doberman Dan Letter.
It will be mailed to the knights in my Marketing Camelot any day now.
And if you don't jump on this soon, you're gonna miss out on this issue.
If you let yourself miss out on this issue, I can look you in the eye and tell you beyond a shadow of doubt that you'll miss out on MILLIONS of dollars.
THAT is how powerful this marketing secret is.
Click here to claim your knighthood and we'll get this pivotal issue of The Doberman Dan Letter mailed to you as soon as possible.
All the best,
Doberman Dan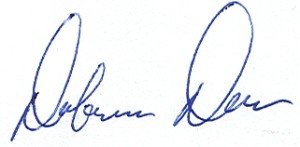 P.S. Can you imagine experiencing a 1,300% increase in sales in just a few months?
Where else on this entire frickin' PLANET can you get returns like that?
If you did that in the stock market, they'd be calling you a genius.
And Warren Buffet would offer to be your personal servant and clean your toilets for free just to be around you.
Can you imagine killing yourself working 14-hour days just to make $3,000 a month?
Then only 4 months later, putting $50,000 "in your pocket" NET every month?
Let me tell ya… life gets pretty darn exciting.
And THAT is the power of knowing what I reveal in the March issue of The Doberman Dan Letter.
Click here before you miss out on this issue…
Pax vobiscum.